Lionsgate has set a UK date for Jane Got A Gun, the long-gestating Western starring Natalie Portman that made headlines over the comings and goings of director and stars.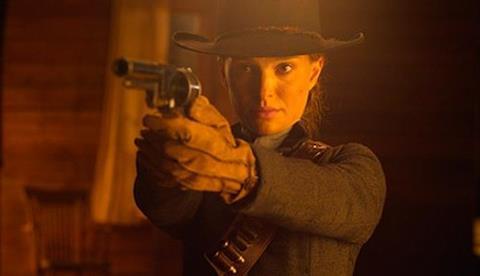 The film will now open theatrically on September 4 across the UK.
Portman plays the titular Jane, a young mother living in a secluded ranch on the vast New Mexico prairie.
When her family's life is threatened by a conniving gang of outlaws led by the nefarious John Bishop (Ewan McGregor), Jane is forced to seek help from her former fiancé (Joel Edgerton), now a gunslinger.
Sequestered at her ranch with a limited stockpile of weapons and supplies, they await the epic showdown with the Bishops, whilst a tense romantic triangle unfolds inside.
Gavin O'Connor directs the Western after replacing the UK's Lynne Ramsay, who walked out on the first day of shooting.
The film had previously been set to star, at various times, Michael Fassbender, Bradley Cooper and Jude Law.
A lawsuit between the producers and Ramsay was dropped when the parties settled out of court in March 2014.