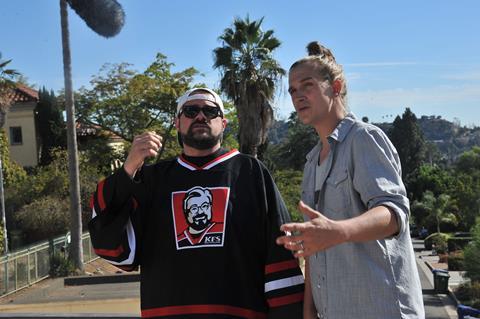 Madness In The Method, the US comedy marking the directing debut of actor Jason Mewes (Clerks), has been boarded for international sales by London-based Moviehouse Entertainment.
The film stars Mewes as a fictionalised version of himself. Tired of Hollywood's perception of him, he embarks on a quest to reinvent himself as a serious actor, tracking down a highly secretive method-acting book. Also in the cast is Kevin Smith, who wrote and directed 1994 cult comedy Clerks and starred with Mewes as the duo Jay and Silent Bob.
Also starring in Madness In The Method are Gina Carano, Jaime Camil, Danny Trejo, Stan Lee (said to be his last onscreen role), Teri Hatcher, Vinnie Jones, Brian O'Halloran and Dean Cain.
It will have its international premiere at next month's FrightFest, the annual genre festival held in London. That follows its US release via Cinedigm, also next month.
US production outfit Autumnwood Media struck the deal with Moviehouse.