Plus: Jay Roach in CAS award; Santa Barbara festival adds second wave of Virtuosos Award recipients.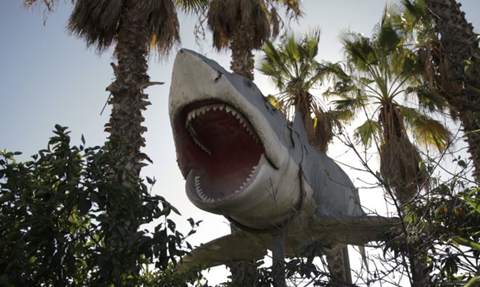 The owner of a family-owned business has donated to the upcoming Academy Museum a fibreglass Bruce aka the sole surviving full-scale model of the 1975 shark that appeared in Jaws.
Nathan Aadlen of Aadlen Brothers Auto Wrecking made the gesture as the business prepares to close this month. It resided at the company after years on display at Universal Studios Hollywood. This is the fourth and final version made from the original mould.
Trumbo director Jay Roach will receive the Cinema Audio Society Filmmaker Award at the 52nd Annual CAS Awards on February 20 in Los Angeles.
The Santa Barbara International Film Festival announced on Thursday that Alicia Vikander (The Danish Girl, Ex Machina), O'Shea Jackson Jr. (Straight Outta Compton) and Géza Röhrig (Son Of Saul) as the second group of recipients for the 2016 Virtuosos Award. The festival runs from February 3-13.
Charlie And The Chocolate Factory screenwriter John August will receive the Writers Guild of America, West's 2016 Valentine Davies Award "in recognition of his humanitarian efforts and civic service, as well as his pivotal role in fostering a community of writers."