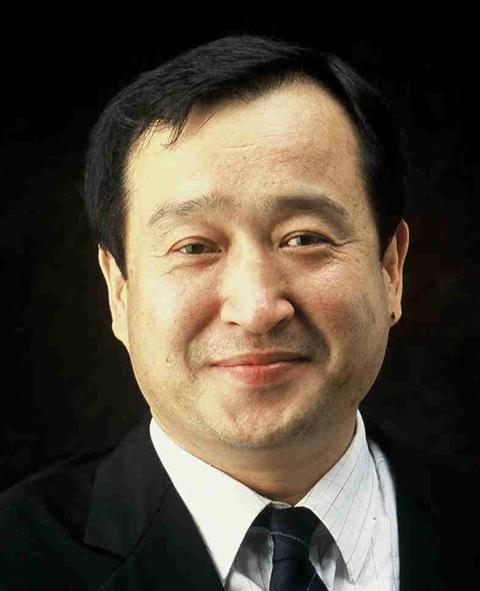 Busan International Film Festival (BIFF) director Jay Jeon posted on social media today (January 26) that he is leaving his role at the end of this month.
Jeon's three-year term as BIFF director was due to expire on January 31, although his contract is renewable. The BIFF organising committee has a regularly scheduled meeting due to take place in late February when the matter would have been discussed.
Posting in English and Korean, Jeon wrote in his post: "Dear Friends and Colleagues, I will be leaving the Busan International Film Festival (BIFF) as of 31st January 2021 to pastures new after 25 years.
"There are no regrets as I feel that I did my part in founding BIFF and developing it to become Asia's only major film festival but I do feel extremely sad that I am leaving BIFF not having resolved the difficult issue of the founders and leaders of BIFF being pitted against each other as they are exploited by politicians driven by various ulterior motives."
Jeon went on to thank a number of Korean and international industry figures "who have helped towards the globalization of Korean cinema". They included Cannes general delegate Thierry Fremaux, head of the Cannes film office Christian Jeune, and Korean filmmakers Lee Jang Ho and and Park Chan-wook.
Choppy waters
Jeon's appointment as BIFF director came in 2018, at the end of a controversial phase for the festival whereby it had faced fierce government pressure including budget cuts and blacklisting following its 2014 screening of The Truth Shall Not Sink With Sewol – a documentary critical of the then-administration of Park Geun-hye's handling of the Sewol ferry disaster in which hundreds died.
The controversy led to the 2016 ouster of BIFF founding members including Jeon, then deputy director, and festival director Lee Yong-kwan. After Park was impeached and imprisoned the following year, Jeon and Lee were reinstated in 2018 as festival director and chairman respectively.
Lee told Screen that Jeon's announcement had caught him by surprise.
"I first heard about it today when journalists started calling me," said BIFF's chairman. "He hasn't spoken to me yet. I'm a little disconcerted. If you tender resignation, it's usually done in writing to the organization or at least verbally to the chairman or even by text message – not through social media. We haven't seen each other since the festival ended."
The festival wrapped its 25th edition on October 30 as a downsized event in the face of the coronavirus pandemic. Lee said the annual general meeting was planned for late February where the budget and contract renewals are traditionally discussed.
"All film festivals are going to be having a hard time again this year because of Covid-19. We're about to have our budget halved. Because we had no [sponsorship] income last year, we're coming into this year KW5bn ($4.5m) down.
"We have a BIFF general meeting scheduled for February 25 and we were caught up in meetings to prepare a budget before then," Lee continued. "I've been running around to the Busan city council, the Ministry of Culture, Sports and Tourism, the Ministry of Economy and Finance, and the Korean Film Council. There wasn't any time to think about [extending contracts], and that is something that should be discussed with all parties involved, in a democratic way – I thought we had about a month to get into it without any rush."
Lee added of Jeon: "I was hoping once the budget was settled, we could talk about restructuring the organization together."
Jeon hinted in the English version of his post that he was leaving for another film festival, and promised further news to come.
While Busan has two deputy directors (Kang Seungah and Kim Bokkeun, both appointed in 2019 to replace the late Kim Ji-seok, who died of a heart attack in Cannes in 2017), the name being mentioned by many to replace Jeon is Oh Seok-geun, whose term as Korean Film Council chairman recently ended. Oh is also a founding member of BIFF.
"We're already getting recommendations to fill the position, but first I need to think about the budget," said Lee.