Partnership already has "exceptional projects in the works", teases Harvey Weinstein.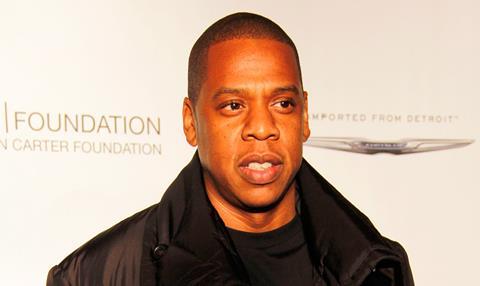 The Weinstein Company (TWC) and rapper Shawn Carter, known by his stage name Jay Z, have inked a two-year deal that will give the former exclusive first-look right to any film or television projects produced by the latter.
TWC has also revealed that it already has projects in development with Jay Z, and that these will be announced in the coming weeks.
Jay Z's previous film credits include Jamie Foxx's remake of Annie, on which he served as a producer, Chris Rock's Top Five, which he co-produced, and Baz Luhrmann's The Great Gatsby, which he exec produced.
Jay Z commented: "I'm excited to tell stories from real life prophets, whom through their struggles have changed the world for the better, and others whose stories are filled with fantasy and delight. Harvey and David are visionaries both of whom have done this time and time again. I'm already passionate about what we currently have in the pipeline and I'm looking forward to discovering others."
Harvey Weinstein, TWC co-chair, added: "Jay's ability to influence entertainment and pop culture has gone well beyond music for many years. He approaches every aspect of his career with both determination and effortlessness, making him one of the leading power players in entertainment history. We already have some exceptional projects in the works and are excited to see what more is to come."
TWC president and COO David Glasser commented: "Jay Z is an entertainment mogul with an unparallelled sense of the industry and limitless creativity. It's an incredible opportunity to be able to collaborate with him as we continue to grow our TV division and look towards many more opportunities to create fresh content.
The deal was negotiated by David Glasser, and Sarah Sobel, executive vice president of business and legal affairs, on behalf of TWC.
Earlier this year, TWC announced a similar deal with The Magnificent Seven director Antoine Fuqua.