Esteemed French-Swiss director Jean-Luc Godard has hit the heights on Screen's Cannes 2018 jury grid, with his latest film The Image Book going into first place.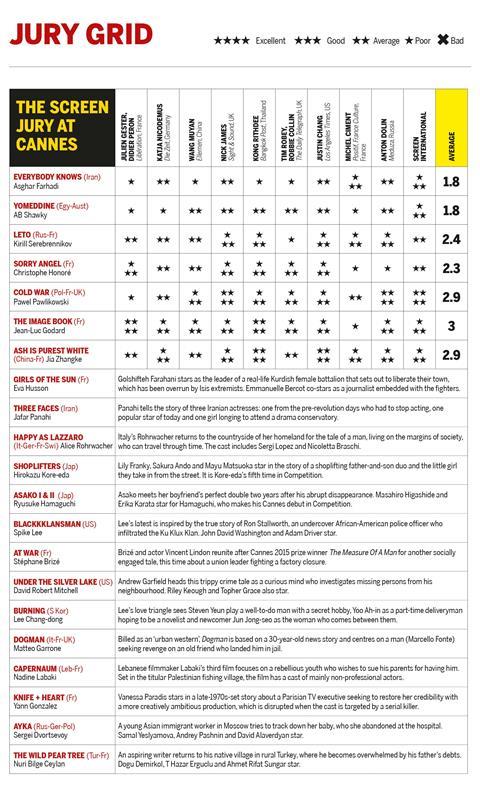 The film, which uses a montage of film and TV clips, spoken and on-screen texts, achieved an average of 3.0, with top marks from Libération's Julien Gester and Didier Péron and Bangkok Post's Kong Rithdee balanced out by one star from Michel Ciment of Positif and France Culture.
Also appearing on the grid is Jia Zhangke's latest Cannes entry, Ash Is Purest White. Exploring the evolution of China through the experiences of a woman (Zhao Tao) released from jail, it took a mixture of 2s, 3s and 4s for a 2.9 average, with top marks coming from Rithdee and Justin Chang of the Los Angeles Times.
Coming up on the Competition grid are Girls Of The Sun from French director Eva Husson, and 3 Faces, Jafar Panahi's first film since 2015 Berlinale Golden Bear winner Taxi Tehran.