The DreamWorks Animation chief told the Morgan Stanley Technology, Media & Telecom Conference in San Francisco on Tuesday that he has thought a lot about a merger with Paramount.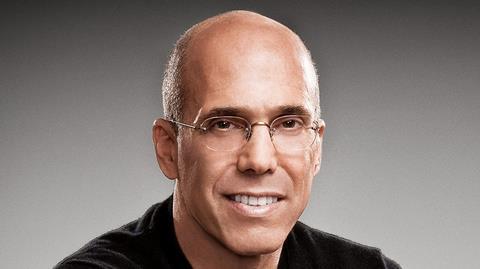 Jeffrey Katzenberg added that he knew Viacom, which has been courting potential investors, would only be interested in selling a minority stake.
While that strategy would not suit his shareholders' interests, Katzenberg did not rule out the possibility of finding a financial partner and approaching the studio.
"[P]utting together the assets of Paramount and DreamWorks could be extremely valuable," he told attendees. "We could bring a lot to that business."
The media mogul went on to say, "Is it something I fantasise about? Yeah. That could be very exciting."
He also announced publicly for the first time that TV animation is now the most valuable part of the DreamWorks Animation business, which is about half-way through the restructure announced in January 2015 when roughly one-fith of the work-force was laid off after a number of flops.
"It's our most profitable asset," he said of TV animation, adding: "I think today is the first time I said it, actually."
DreamWorks Animation has 19 animation shows in production as well as several live-action projects.
On the feature front, Kung Fu Panda 3 has already amassed $314m worldwide from a mere six territories, including a record $143.8m take for an animation in China via Oriental Dreamworks and a more modest $128.8m in North America after five weekends.
The family film will open across the rest of the world through Fox International in the coming months.