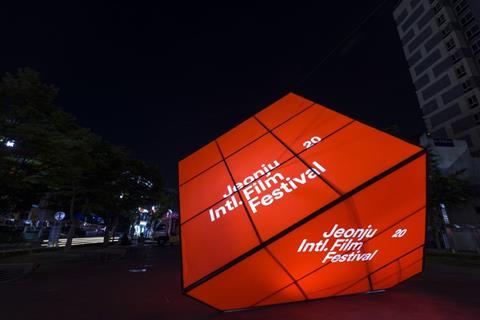 South Korea's Jeonju International Film Festival (JIFF) has lost its core trifecta of programmers, who have walked out over the issue of who will be the next director of the festival.
JIFF director Lee Choong-jik wrapped his last edition of the festival in May 2019 and left in June, after which executive programmer Kim Young-jin was expected to take over the post.
Both the festival and Jeonju City Hall had recommended Kim to the organising committee as the next festival director. But the festival's board of directors, who hold sway over hiring and firing, expressed opposition to the idea of promoting him.
Kim, a long-time film journalist, critic and academic, is highly respected in the Korean filmmaking community for his leadership in shaping JIFF as a bastion of free and independent cinema. He worked at the festival over seven editions with two other programmers he brought on – Lee Sangyong and Jang Byungwon.
But after five months of strife with the board, Kim decided to leave the festival and Lee and Jang followed.
In a message sent to filmmakers over email and messaging platform KakaoTalk, the three resigning programmers said the board of directors did not give any understandable reason as to why they opposed Kim for festival director, and that they seemed to be ignoring the evaluations of the past seven editions, which was tantamount to a "no confidence" vote on Kim continuing to work at JIFF.
The troika expressed hopes that there would be no further "wasteful arguments" or a "fall in the festival's honour" over the issue while thanking "everyone who showed affection and trust to the Jeonju International Film Festival."
"Internally, the festival's work was never touched by any hindrances towards freedom of expression, and there was never any interference in the programming. But there are local community influence-holders – who sit on the board and not even politicians can touch – who appear to be objecting to me being appointed as festival director," said Kim in an interview with Screendaily, whilst also speculating that his not being from Jeonju could be a sticking point with locals.
The board has decided to move ahead with finding a different festival director and it remains to be seen how it will fare in 2020. JIFF's 21st edition is set to run April 30-May 9 next year.