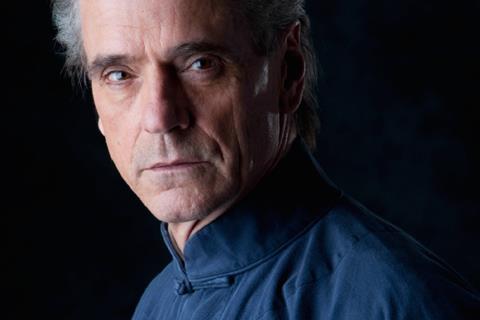 WaZabi Films co-founders Anick Poirier and Lorne Price have added the latest hot title to their slate and will launch pre-sales at AFM next week on Frankel to star Jeremy Irons as the legendary racehorse trainer Sir Henry Cecil.
Irons, currently starring in the HBO hit Watchmen, will also produce the drama about the late postwar trainer who battled years of setbacks and illness and discovered a new lease on life when he worked with the titular British thoroughbred.
Cecil turned Frankel into a legend in the sport, undefeated in a 14-race career that culminated with victory in front of a capacity crowd at the Champion Stakes at Ascot Racecourse in 2012, shortly before the horse's retirement.
Irons (Reversal Of Fortune, Brideshead Revisited, Margin Call, The French Lieutenant's Woman) will produce Frankel with Andrew Berg and John Sachs of Eclipse Films. Ron Scalpello (The Corrupted, My Name Is Lenny, Bobby) directs from a screenplay by Jim Piddock (Mascots, Family Tree).
"The story of Henry resonated with me immediately," said Irons. "The role allows me to portray a character with such resilience and depth. I also appreciate the deep relationship shared between Henry and Frankel, a true story of love and affection between a man and his horse."
"A lot of people have tried to make this film but fell short of the mark," said Berg and Sachs. "Jim Piddock's script stands out as the perfect balance of drama and action and director Ron Scalpello is a gifted director, visceral, sensitive and extremely hard working and creative. Jeremy was first choice to play Henry and has a genuine love for horses. Jeremy's decision to join us as a producer has further cemented his passion for this project."
WaZabi handles worldwide sales and jointly represents US rights with CAA Media Finance. "Our clients expect us to bring them the best, Frankel fits in perfectly," said Poirier and Price.
The AFM sales slate includes the drama Coda starring Patrick Stewart, Katie Holmes and Giancarlo Esposito, about a pianist struggling with stage fright late in his career.
WaZabi enjoyed a productive launched at Venice Days and Toronto International Film Festival with a slate that included Canada's international feature film Oscar submission Antigone and Lebanese submission 1982, and attended Busan with audience award winner Fabulous.