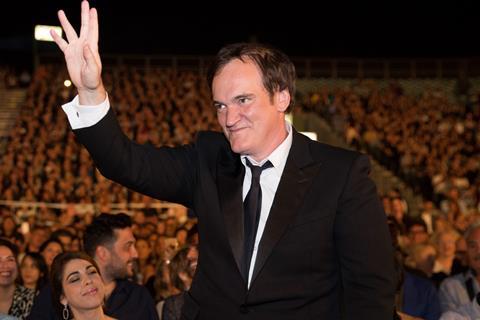 Quentin Tarantino is curating a tribute to Yoram Globus and Menachem Golan's legendary 1980s production company Cannon Films at this year's Jerusalem Film Festival, which is taking place later than usual this year from August 26 until September 4.
The festival will screen eight Cannon films handpicked by Tarantino: Runaway Train, Barfly, The Ambassador, Kinjite: Forbidden Subjects,The Naked Cage ,The Delta Force, Death Wish 4 and 10 To Midnight.
Tarantino will also participate in a panel discussion which he will attend in-person. Yoram Globus will participate in the panel remotely from LA, with the rest of the panel's line-up yet to be announced.
The Cannon Film Group produced and distributed films between 1967 and 1993. In 1979, Globus and Golan bought the company and tailored productions to 1980s audiences' taste for action films.
Within a few years, the Cannon Group had expanded and at the end of the decade the company purchased cinemas and studios in Europe and other international territories.