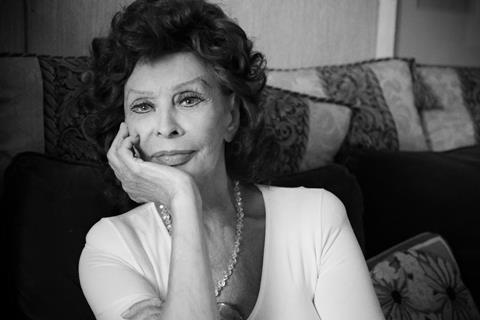 The Jerusalem Sam Spiegel Film School is set to fete Italian actress Sophia Loren with its 2021 honorary fellowship at its annual graduation ceremony in February, which has moved online this year.
The school selected Loren for a wide-ranging cinema career that has spanned both Europe and Hollywood. "She has left an indelible mark of talent, beauty and powerful femininity; for her portrayal of moving characters which have earned her awards and high praise," they said.
Past recipients of the fellowship have included David Lynch, Ronit Elkabetz and David Puttnam.
"I am so touched by this fellowship. The future and the soul of our industry lies in the hands and hearts of these very talented graduates and many more around the globe just like them. It is an honour to be able to send them off into the world. I can't wait to be moved and dazzled by the stories they will tell," said Loren.
The accolade comes on the heels of the 86-year-old actress's return to the big screen after a decade-long hiatus in her son Edoardo Ponti's The Life Ahead.
Loren's performance as an Auschwitz survivor and former prostitute who comes to the rescue of a homeless Senagalese boy has seen her tipped as a best actress Oscar contender this year. She previously won the award in 1962 for her performance in Two Women, becoming the first actor to clinch the honour in a foreign-language film.
"It is a great honour for our school community to have legendary actress Sophia Loren accept this fellowship. It is especially poignant in these times when we miss the cinema so much. I want to thank Sophia and her son director Edoardo Ponti for their openness, their support and appreciation of our school," said JSFS director Dana Blankstein Cohen.