The world premiere of Jean-Pierre Jeunet´s latest film, The Young and Prodigious T.S. Spivet, is to close the 61st San Sebastian Festival.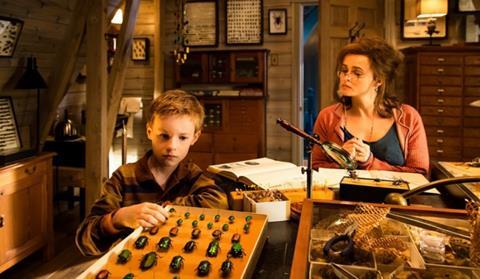 The director will attend the closing gala on Sept 28 accompanied by stars Kyle Catlett and Helena Bonham Carter.
It marks the first feature from the French director of Amelie, Delicatessen and A Very Long Engagement since comedy caper Micmacs in 2009.
Jeunet will introduce the film in the Kursaal Auditorium and in the Antonio Elorza Velodrome.
Shot in 3D, the film is an adaptation of Reif Larsen's novel about a 12-year-old cartographer who secretly leaves his family's ranch in Montana where he lives with his cowboy father and scientist mother and travels across the country on board a freight train to receive an award at the Smithsonian Institute.
IMAX and Gaumont have digitally remastered the film for release on IMAX 3D across France on Oct 16.
For full production details visit