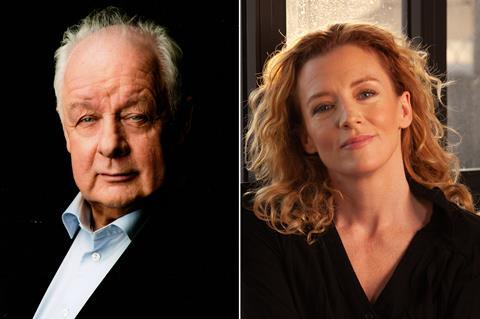 Irish filmmakers Jim and Kirsten Sheridan will write a five-part TV series called Lockerbie based on the bombing of Pan Am Flight 103 over the Scottish town of Lockerbie in 1988 for UK pay-TV broadcaster Sky and Universal's streaming platform Peacock.
The story is based on the fight for justice of Dr Jim Swire and his wife Jane, whose daughter Flora was killed in the terrorist atrocty.
The five-part series is a co-production between Gareth Neame's UK outfit Carnival Pictures, Universal Content Productions (UCP) and Sky Studios for Sky and Peacock, with support from Screen Scotland's Screen Commission.
Carnival is part of Universal International Studios, a division of Universal Studios Group; UCP is also part of Universal Studios Group. It is the first scripted co-commission from Sky and sister company Peacock, NBCUniversal's streaming service. Both Sky and NBCUniversal are owned by Comcast.
All 259 passengers and crew were killed when the bomb exploded over Lockerbie 38 minutes after take-off, and a further 11 residents were killed when the plane came down over the Scottish town. Thirteen years later, in 2001, Libyan national Abdelbaset al-Megrahi was convicted of the crime and later released on compassionate grounds in 2009. Dr Jim Swire was part of the group of the families who formed a group to fight for truth and justice.
It will be the first time the events of Pan Am Flight 103 have been dramatised for UK TV following several earlier attempts, In 2014, Jim Sheridan said he was working on a film script based on Swire's fight for justice, while in 2018 Kevin Macdonald revealed he was working on a drama series for Channel 4 based on the Lockerbie bombing, after switching focus from a planned feature with Film4.
The series will be written by Jim and Kirsten Sheridan, with Naomi Sheridan guest writing an episode. Nigel Marchant and Gareth Neame are executive producers for Carnival, with Samantha Hoyle as executive producer for Sky Studios. Oskar Slingerland also serves as executive producer.
The drama is based on the book The Lockerbie Bombing: A Father's Search for Justice by Jim Swire and Peter Biddulph, along with multiple other sources.
No directors have yet been confirmed for the series.