UK genre specialists Jinga Films has added three titles to its Cannes slate ahead of next month's market.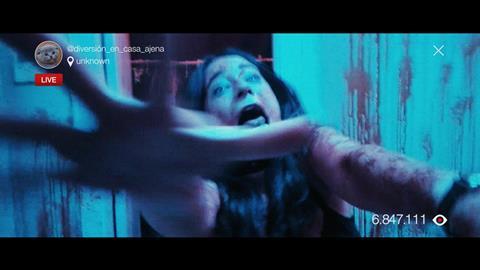 The Cleaning Lady stars Alexis Kendra (Valentine's Day) in the story of a lonely woman who finds companionship with her cleaning lady who was disfigured in a childhood accident. As the relationship develops, she learns the tragic truth behind the scars and becomes embroiled in an act of revenge. The film was directed by Jon Knautz (Jack Brooks: Monster Slayer).
Central Park stars Justin A Davis (Catfight), Grace Van Patten (Tramps) and Ruby Modine (Happy Death Day). The film is a slasher about a group of teens who become the victims of a homeless man hell bent on revenge after having his life ruined by a corrupt investment scheme devised by their parents. It was directed by Justin Reinsilber (Keep The Lights On).
From director Marc Martinez Jordan, Framed stars Alex Maruny, Joe Manjun and Claudia Pons in a home invasion horror about a group of party goers held hostage by a killer who subjects them to a twisted game of life and death while streaming their ordeal on the internet to achieve celebrity status.
Jinga's Cannes slate also features Christmas themed horror anthology All The Creatures Were Stirring, haunted house horror Living Space and re-enactment slasher Ruin Me.