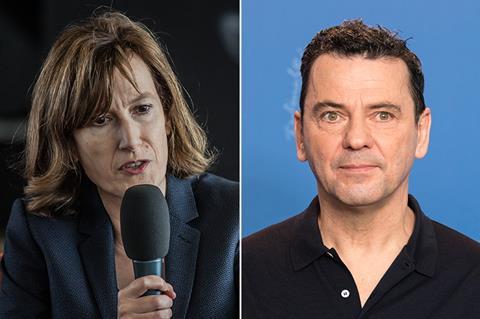 UK filmmaker Joanna Hogg, Austria's Veronika Franz, Germany's Christian Petzold, Romanian director Cristi Puiu, French actress Ludivine Sagnier and Italian writer Nicola Lagioia will comprise the main competition jury for this year's Venice International Film Festival (September 2-12)
They join previously announced jury president Cate Blanchett.
French filmmaker Claire Denis will preside over the Orizzonti jury, which also includes Spanish directors Oskar Alegria and Italy's Francesca Comencini; US producer Christine Vachon and Israeli producer Katriel Schory, the former executive director of the Israel Film Fund
The jury for the 'Luigi De Laurentiis' Venice award for a debut film comprises jury president Claudio Giovannesi, director of Piranhas; new Marrakech International Film Festival director Remi Bonhomme; and producer and festival director Dora Bouchoucha. This award comes with a $100,000 cash prize.
Finally, the jury for Venice's virtual reality section includes VR filmmaker Celine Tricart, serving as jury president; Amy director Asif Kapadia and renowned video game designer Hideo Kojima.
This year's Venice festival will open with Daniele Luchetti's Lacci. The full competition line-up will be announced tomorrow (July 28).