Joel Silver has secured financing from Canadian drug store mogul Daryl Katz to beef up his long-running company.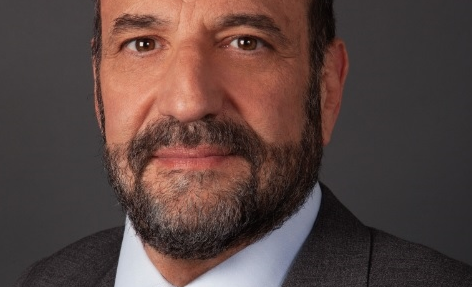 Former head of international and media finance at ICM Hal Sadoff joins as CEO of Silver Pictures Entertainment, which now has the capital source to independently develop, produce, finance and package a slate of film, TV and digital projects.
Silver's former Silver Pictures folds into the new venture and as such the veteran producer maintains his quarter-century relationship with Warner Bros, where he has set up the third Sherlock Holmes film and a Project X sequel. Additional titles under the arrangement include Logan's Run, Ben 10 and The Galton Case.
Silver evp of production executives Ethan Erwin, svp of production Aaron Auch and svp of production Sarah Meyer continue to oversee production and development.
Silver has produced more than 70 films including the Sherlock Holmes franchise, The Matrix trilogy, four-part Lethal Weapon series, Die Hard and Die Hard 2, Predator and Predator 2 and most recently Non-Stop with Liam Neeson and Julianne Moore.
Katz is the founder and chairman of Katz Group, which encompasses a Canadian drug store chain and the Edmonton Oilers ice hockey club as well as real estate development concerns.
Sadoff has played an integral role in more than 450 film productions and financings totalling and served as executive producer on Hotel Rwanda, among others. Besides former senior roles at ICM and Cobalt Media Group, he was head of the media finance group at National Westminster Bank.
Sadoff and Silver are collaborating on Shane Black's The Nice Guys starring Russell Crowe and Ryan Gosling – which will open in the US via Warner Bros on May 20 2016 and is licensed internationally through Bloom – and have worked together on such films as House On Haunted Hill, Thirteen Ghosts and Gothika.
"Daryl Katz is an entrepreneur in the truest sense of the word," said Silver. "I've watched him build brands, sports teams and multi-billion dollar businesses with vision and drive and that's someone I want by my side.
Katz said: "Joel Silver has an incredible track record and relationships across the entertainment industry. For almost four decades he's been creating film franchises, breaking box office records and entertaining moviegoers.

"We are very excited to be partnering with Joel, Hal and their team to capitalise on the opportunity to build a great business by making great entertainment. Silver Pictures is an important part of the vision and breadth of our growing sports and entertainment business."
"Warner Bros has successfully partnered with Joel Silver on a range of memorable pictures over the years," said Greg Silverman, president of creative development and worldwide production at Warner Bros Pictures. "We're happy to expand this relationship and I am personally excited about The Nice Guys, which is slated for 2016, and our priority development projects, Ben 10 and Logan's Run."
Silver added: "I've had the pleasure of knowing Hal [Sadoff] for 15 years on multiple motion pictures, but only recently began working with him on the next chapter of Silver Pictures. There's no one with more experience or better equipped to be our CEO or to lead the great team of people we have on board here."
Silver Pictures is currently in pre-production on The Outsider to star Jeremy Renner and is developing a number of projects with Universal Pictures including a reboot of the Weird Science, which Silver produced, and the musical Gypsy.
Silver has supernatural action-thriller Sanctuary set up at Paramount and Cash Truck, a remake of Le Convoyeur, at StudioCanal, with whom he made Non-Stop and Unknown.