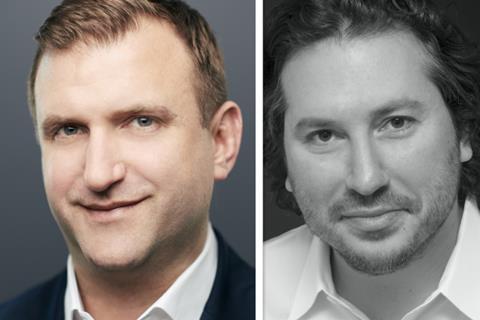 John Friedberg has joined Black Bear as partner and will oversee the launch of Black Bear International.
Friedberg is named president of Black Bear International, which will handle film and television and has received what a press release on Thursday (May 19) was "substantial" backing from Black Bear founder Teddy Schwarzman. The other Black Bear partners are Schwarzman, Michael Heimler and Keith Redmon.
Friedberg joins from STX Entertainment, where he served as president of international and sold the likes of Greenland, The Mauritanian and the Bad Moms franchise. He is currently producing Michael Mann's Ferrari starring Adam Driver and Penelope Cruz and Guy Ritchie's The Interpreter starring Jake Gyllenhaal. Prior to STX he as EVP of international sales at QED International.
Friedberg and Black Bear worked together on I Care A Lot starring Rosamund Pike and The Marsh King's Daughter with Daisy Ridley.
Black Bear and New Regency recently launched the joint venture Double Agent which Dana O'Keefe leads and will focus on the production and financing of unscripted content.