EXCLUSIVE: Shooting has wrapped in East London on the Salon Pictures features.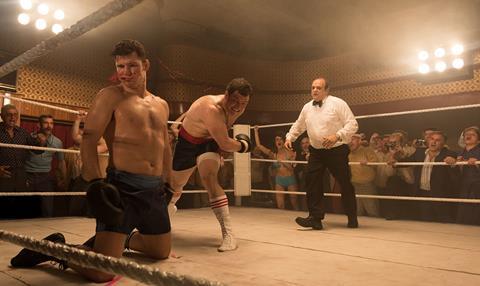 Two-time Oscar nominee John Hurt has joined the cast of My Name Is Lenny, the boxing drama biopic from UK production outfit Salon Pictures.
Wrapping a four-week shoot in London's East End today (Sept 19), the film tells the story of one of Britain's most notorious bare-knuckle fighters, Lenny McLean.
Josh Helman stars as the titular Lenny, alongside Nick Moran, Chanel Cresswell, current UFC Middleweight Champion Michael Bisping and Charlie Palmer Rothwell. Hurt has replaced Michael Gambon in the cast.
Ron Scalpello (Offender) directs from a screenplay written by Paul Van Carter and Martin Askew. Van Carter produces with his fellow Salon Pictures co-founder Nick Taussig, alongside Michael Mendelsohn of Patriot Pictures (who are financing the feature) and Jamie McLean, son of the titular Lenny. Salon's Christopher J Reynolds is an executive producer.
Embankment is handling sales. Lionsgate picked up UK rights in August.