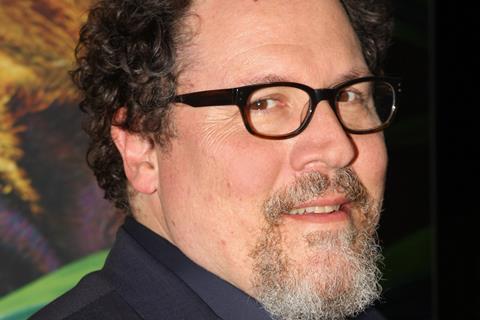 The virtual reality line-up for the Venice Film Festival (September 2-12) features 31 competition titles, including a project created by Jon Favreau.
Badged Venice VR Expanded, the strand will run entirely online. The out of competition line-up includes nine of the best international VR titles and four projects developed during the Biennale College Cinema - VR.
The Favreau project is Gnomes & Goblins, an original production from Wevr, MWMi and Golem Creations that features a virtual world created by the Lion King director in collaboration with VR director Jake Rowell (theBlu, Call Of Duty, Superman Returns).
The Venice VR digital platform, supported by HTC VIVEPORT, Facebook's Oculus, VRChat and VRrOOm, will be available worldwide to all those with Venice accreditation.
The jury for is VR filmmaker Celine Tricart, serving as jury president; Amy director Asif Kapadia and renowned video game designer Hideo Kojima (Metal Gear Solid).
They will award the Grand Jury Prize for Best VR Immersive Work, Best VR Immersive User Experience and Best VR Immersive Story.
Venice VR Expanded line-up
In Competition
Here (US)
By Lysander Ashton
Terrain (US-Ger-Switz)
By Lily Baldwin, Saschka Unseld, Kumar Atre
Finding Pandora X (US)
By Kiira Benzing
A Taste Of Hunger (Den-Swe-Fr)
By Christoffer Boe, David Adler
Hush (Den)
By Vibeke Bryld
Goodbye Mister Octopus (Fr-US)
By Amaury Campion
Om Devi: Sheroes Revolution (It-Ind)
By Claudio Casale
African Space Makers (Ken-Ger)
By The Nrb Bus Collective
Baba Yaga (US)
By Eric Darnell, Mathias Chelebourg
Killing A Superstar (China)
By Fan Fan
Gnomes And Goblins (US)
By Jon Favreau, Jake Rowell
Agence (Can)
By Pietro Gagliano
In The Land Of Flabby Schnook (Can)
By Francis Gelinas
Dreamin' Zone (Fr-Switz-Ge)
By Fabienne Giezendanner
Replacements (Jap-Ger-Indo)
By Jonathan Hagard
Paper Birds (Arg)
By German Heller, Federico Carlini
Great Hoax: The Moon Landing (Tai-Arg)
By John Hsu, Marco Lococo
Beat (Jap)
By Keisuke Itoh
La Comédie Virtuelle (Switz)
By Gilles Jobin
The Hangman At Home – An Immersive Single User Experience (Den-Fr-Can)
By Michelle Kranot, Uri Kranot
Once Upon A Sea (Isr-Can)
By Adi Lavy
The Metamovie Presents: Alien Rescue (US)
By Jason Moore
4 Feet High (Arg-Fr)
By Maria Belen Poncio, Rosario Perazolo Masjoan
Ajax All Powerful (US-China)
By Ethan Shaftel
Minimum Mass (NZ-Fr-US)
By Raqi Syed, Areito Echevarria
We Live Here (US)
By Rose Troche
Man Under Bridge (Fin)
By Hanna Västinsalo
Recoding Entropia (Fr)
By François Vautier
Kinshasa Now (Belg-Congo)
By Marc-Henri Wajnberg
One More Minute (China)
By Wan Daming
Mirror: The Signal (Fr)
By Pierre Zandrowicz
Best Of VR – Out Of Competition
Sound Self: A Technodelic (US)
By Robin Arnott
Down The Rabbit Hole (Swe)
By Ryan Bednar
1st Step - From Earth To The Moon (Ger)
By Jörg Courtial, Maria Courtial
The Room Vr: A Dark Matter (UK)
By Mark Hamilton
Home (Tai)
By Hsu Chih Yen
Blind Spot (China)
By Hu Zhangyang
The Book Of Distance (Can)
Of Randall Okita
Double (UK)
Of David Rosenberg, Glen Neath
Gravity Vr (Braz-Peru)
By Fabito Rychter, Amir Admoni
Biennale College Cinema - Vr – Out Of Competition
Vajont (It)
By Iolanda Di Bonaventura, Producer: Saverio Trapasso
Produced with the Biennale College Cinema Vr Grant
Meet Mortaza VR (Fr-Bel)
By Joséphine Derobe, Producer: Oriane Hurard
Developed during Biennale College VR, but not financed directly
Il Dubbio – Episodio 1 (It)
By Matteo Lonardi, Producer: Francesco Lonardi
Developed during Biennale College VR, but not financed directly
Queerskins: Ark (US)
By Illya Szkilak, Cyril Tsiboulski, Producer: Sarah Vick, Diego Prilusky
Developed during Biennale College VR, but not financed directly