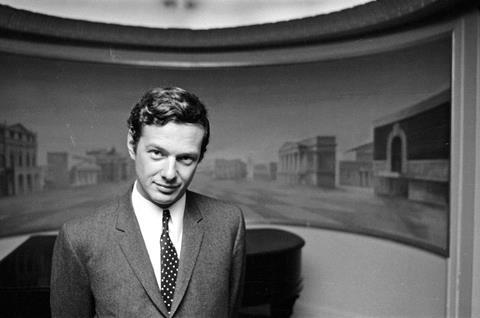 A biopic of tragic Beatles manager Brian Epstein is in the works and will be sold worldwide by Mister Smith Entertainment.
The film, titled Midas Man, will be directed by Swedish filmmaker Jonas Åkerlund, best known for his music video work with Madonna and Paul McCartney as well as features Lords Of Chaos and Polar.
Produced by Trevor Beattie Films (Spitfire) and Studio Pow (Cordelia), the film will shoot in London, Liverpool and the US ahead of release in 2021. It has received backing from association with Beijing-based Er Dong Pictures, which will distribute the film in China.
The story will centre on the music entrepreneur, who managed the meteoric rise of The Beatles from when he was 27 until his death five years later of an accidental drug overdose. A search is underway for the lead role of Epstein, led by casting director Dan Hubbard.
The screenplay is written by Brigit Grant and Jonathan Wakeham.
Åkerlund said: "Brian Epstein's story has everything I'm looking for in a story…. I love that Brian seemed to know every step of the way what no one else knew, he saw things that no one else saw. His vision was astonishing, he created a culture that didn't exist. The film is more like touring Brian's mind and what it was like to be him than how one thing led to another chronologically. I want to bring him back to life."
Producers are Trevor Beattie and Jeremy Chatterton for Trevor Beattie Films, and Kevin Proctor and Perry Trevers for Studio Pow.
Executive producers are Peter Dunne, Mark Borkowski, Sunny Vohra and Jeremy Rainbird.