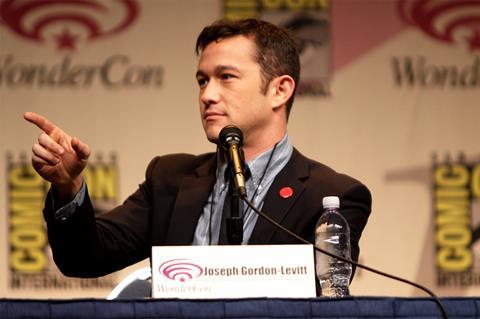 Joseph Gordon-Levitt has been cast in action thriller 7500 from writer and director Patrick Vollrath.
In addition, FilmNation Entertainment has announced that it has acquired international distribution rights and Endeavor Content is selling North American rights to the film, which begins principal photography on Tuesday (October 31). Shooting will take place in Cologne and Vienna.
augenschein Filmproduktion produces the film in co-production with Novotny & Novotny, SWR, BR and ARTE. 7500 is funded with the support of Film and Medienstiftung NRW, DFFF, BKM, FFA, MFG, FFHSH as well as ÖFI, Filmfonds Vienna and FISA. Universum will distribute the film in Germany.
7500 is a portrait of an airline hijacking set at 30,000 feet that brings the horror of modern terrorism to life as human frailty collides with the desperate fear of the unknown and affects both hijacker and pilot.
Gordon-Levitt will star as co-pilot Tobias Ellis and replaces Paul Dano, who cannot continue in the role due to scheduling conflicts.
Gordon-Levitt most recently starred in Oliver Stone's Snowden. He is in development on several feature films including Fraggle Rock at New Regency, In Sight at Universal with Craig Zadan and Neil Meron, and K Troop at Amazon Films. He is next set to direct and star in Wingmen, a comedy musical with Channing Tatum.
7500 will be Vollrath's full-length feature debut following his Oscar-nominated short Everything Will Be Okay. Vollrath participated in the Cannes Young Lions competition and the Berlinale Talent Campus in 2013. He studied directing in Vienna under the mentorship of Michael Haneke.
Jonas Katzenstein and Maximilian Leo of augenschein Filmproduktion are producers. Novotny & Novotny's Franz Novotny and Alexander Glehr will co-produce. Ellen Goldsmith-Vein and Lindsay Williams of The Gotham Group will serve as executive producers.
Glen Basner, CEO of FilmNation Entertainment, said: "As one of the great actors of his generation, Joseph Gordon-Levitt brings a whole new dimension to this character. We are thrilled to work with him as well as Patrick, who provides a fresh and exciting new voice to the project. We are certain that audiences will be just as taken with 7500 as we are."