EXCLUSIVE: Tooley Productions strikes EFM deal on Eric LeMarque feature.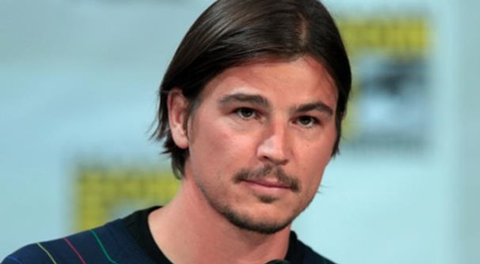 Momentum Pictures has acquired US rights to Tooley Productions' thriller 6 Below starring Josh Hartnett and Mira Sorvino.
Good Universe represents international rights at the EFM to the true story of Olympic hockey player Eric LeMarque, who survives when he gets lost in a storm while snowboarding and must come to terms with his drug addiction.
Scott Waugh directed 6 Below and previously collaborated with producer Tucker Tooley on Act Of Valor.
Tooley Productions and Sonar Entertainment financed the film, which eOne-owned Momentum plans to release later in the year. Tooley Productions' first-look partner SquareOne will distribute in Germany.
Tooley produces alongside Hartnett and Waugh as well as Simon Swart, Bradley Pilz and October Sky Pictures. Thomas Lesinski of Sonar Entertainment is an executive producer.
6 Below will be one of the first films to be released in major market US theatres in Barco Escape, the three-screen panoramic film-going experience.
"Eric LeMarque's story is captivating, a true tale of action, perseverance and courage," said Patrick Roy, eOne's president of film, North America.
"We are looking forward to working with our partner Tucker and the team at Tooley Productions, Scott, Josh and the entire 6 Below family to bring this dynamic film to US audiences."
Momentum brokered the deal with Tooley Productions. UTA Independent Film Group arranged financing and packaged the project.
The Tooley Productions' slate includes: Hunter Killer and Den Of Thieves starring Gerard Butler; a television adaptation of Neil Strauss' non-fiction book Emergency: This Book Will Save Your Life; and supernatural thriller Mary.