Documentary about Vienna's world famous Kunsthistorisches Museum is screening in the Forum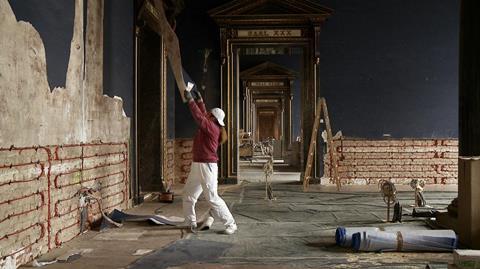 Paris-based documentary specialist Wide House has sold Forum screener The Great Museum to French distributor Jour2Fete.
Austrian director Johannes Holzhausen's candid and touching work goes behind the scenes at Vienna's Kunsthistorisches Museum, home to the largest Bruegel collection in the world.
Jour2Fete plans to release the documentary in France later this year.
Other upcoming titles on its slate include Joss Whedon's Much Ado About Nothing, Christophe Cognet's Because I Was A Painter and Markus Imhoof's Taste of Honey.
Wide House's EFM slate also includes Italian work The Special Need, about a road trip by am autistic boy and a friend; The Circle, a hybrid work about the Swiss gay rights organisation Der Kreis in the 1950s, which screened in the Panorama section; and Ballet Boys, about a group of teenage ballet students in Norway.