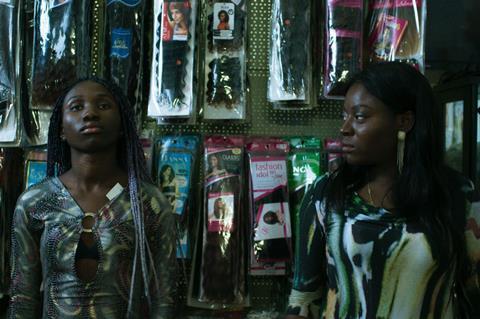 Sudabeh Mortezai's Joy, a drama about a Nigerian woman trying to make a new life for herself and her daughter in Vienna, was presented with the best film award of the Official Competition at the BFI London Film Festival on Saturday October 20.
Jury chief Lenny Abrahamson said: "[Joy is] a raw, fresh view on sex trafficking with a sharp feminist perspective sewn in throughout… a vital, beautifully made film that my fellow jurors and I urge you to watch."
Joy is the second film by Iranian-Austrian director Mortezai following Macondo in 2015. It premiered in Venice Days at the Venice film festival in September where it was picked up the Europa Cinemas Label and the inaugural Hearst Film Award for best female direction. Films Boutique has international sales rights.
The Official Competition jury also gave a special commendation to Cristina Gallego and Ciro Guerra's Birds Of Passage.
Lukas Dhont's Girl was awarded the Sutherland award in the best first feature competition by a jury headed by director Francis Lee. The film, which won the Camera d'Or at Cannes, is about a transgender teenager who dreams of becoming a ballet dancer.
"Girl is an extraordinary coming of age story featuring a truly remarkable central performance," said Lee.
The Match Factory is handling international rights to Girl which is Belgium's entry to the foreign-language Oscar category and a frontrunner to score a nomination.
What You Gonna Do When the World Is On Fire? by US-based Italian director Roberto Minervini won the Grierson award for best documentary. Shot in black and white, Minervini follows four stories of black families living in New Orleans. The Match Factory has international rights.
"[The film] reveals, with both intimacy and empathy, the lives of those still fighting for dignity and respect at a time of enduring racial division and injustice nearly six decades after the birth of the civil rights movement," said documentary producer Simon Chinn, president of the documentary competition jury.
Revamped awards ceremony
The awards, known as the bronze Star of London, were handed out in a new-look ceremony for the LFF in which the winners were announced in front of a public audience at the Vue West End in Leicester Square. The three winning features were then screened in three separate screens. It replaced the invitation-only awards dinner of previous years.