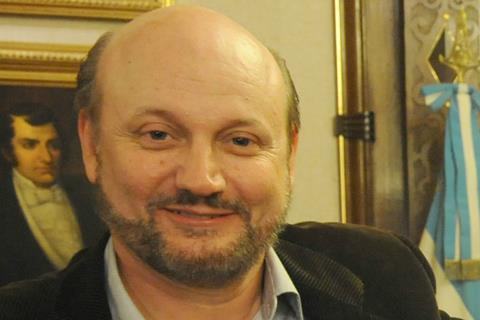 Argentine film and TV creator Juan José Campanella, best known for Oscar-winning feature The Secret In Their Eyes, has signed an exclusive first-look deal with Viacom International Studios – Americas (VIS).
The two-year deal calls for Campanella and his 100 Bares production company to develop and produce premium content for VIS, the development, production and distribution unit of Viacom International Media Networks Americas, which owns and operates Viacom entertainment brands including MTV, Nickelodeon, Paramount Channel and Telefe in Latin America.
Campanella wrote, directed and produced The Secret In Their Eyes, which starred Ricardo Darin and took the best international film Oscar (then known as the best foreign-language film award) for 2010. The Spanish-language romantic mystery was remade in English in 2015 starring Nicole Kidman, Julia Roberts, and Chiwetel Ejiofor.
In TV, Campanella has created, directed and written the series Vientos De Agua, El Hombre De Tu Vida and Entre Canibales. He directed the first season of USA Network cable drama Colony in 2016 and served as an executive producer on the second season.
Campanella commented: "We are very excited about this deal. These days, partnerships between companies are vital to boost projects. Our experience with Telefe has been fantastic. After this agreement with Viacom International Studios, we can think of even more ambitious projects without limiting ourselves in terms of formats and platforms, giving priority to good ideas."
VIS senior vice-president and general manager Federico Cuervo added, "With the great talent of Campanella, who knows how to move the fibres of his audience with each of his ideas and productions, we are guaranteed to create amazing content. His creativity and ability to recreate situations, together with VIS's technology and talent, is the essential complement for our studio to continue creating the best stories and distribute them all over the world. In addition, VIS will continue to develop exclusive alliances with talents from around the world to maintain the path of development and production of content."