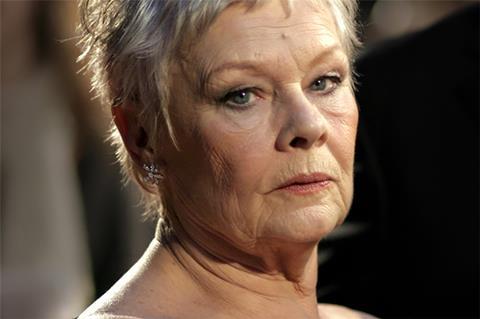 Judi Dench is in negotiations to join thriller Six Minutes To Midnight, which Lionsgate International has been touting to buyers at the EFM. She would join the previously announced Eddie Izzard.
Principal photography is scheduled to begin in June in Wales on the story of a teacher at an elite finishing school on the English coast who gets caught up in a Nazi conspiracy. Lionsgate UK and Transmission (Australia) will distribute in their territories.
Andy Goddard (Downton Abbey) directs from a screenplay by Celyn Jones, Izzard and Goddard. Izzard appeared alongside Dench in Victoria & Abdul and will play Thomas Miller, a literature and language teacher born to English and German parents who teaches members of the German League for Girls.
As the Second World War looms, Miller is framed for murder and accused of being a German spy after he confronts the League's charismatic leader, a staunch supporter of Adolf Hitler.
Dench will portray Miss Rocholl, the stern school headmistress who comes to Miller's aid after he goes on the run and attempts to exonerate himself. Casting is underway for other key roles.
Jones' partners at Mad As Birds Films, Sean Marley, Andy Evans and Ade Shannon, are producing alongside Sarah Townsend of Izzard's Ella Communications.