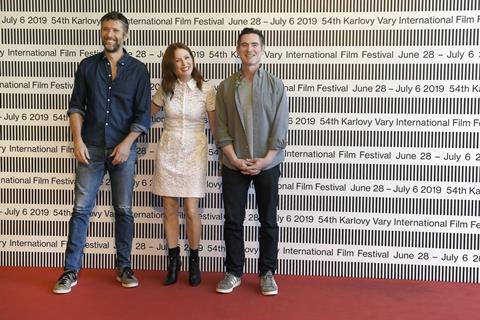 Julianne Moore and her husband, director Bart Freundlich, talked about the joys and challenges of working together for the fourth time on After The Wedding, which opened the Karlovy Vary International Film Festival on Friday (June 28).
"We always say that the writer in me speaks to the actor in her," said Freundlich of working with Moore. "Words are very important. I always know that she's going to add so much that I couldn't even see."
"When you work in the film industry you spend so much time apart but we get to be together and with our family," he continued. "Our daughter was a production assistant on this movie. [Co-star] Billy [Crudup] has been one of my best friends for 20 years. It really was a family affair."
Moore, who also produced the film, said she enjoyed working with Freundlich as he wrote various drafts of the script but when the film started shooting she was unable to shut herself off from his anxieties on set.
"When you're on the set and you're with your husband, you know when he's tense," Moore recalled. "I'd walk up and be like, 'What's the matter, what happened?' Whereas another actor may not register that."
"Usually as an actor you can wall yourself off from that stuff, but she can see the anxiety in my shoulders," Freundlich acknowledged.
After The Wedding, which premiered at the Sundance Film Festival in January, is the fourth time Moore and Freundlich have worked together following The Myth Of Fingerprints (1997), World Traveler (2001) and Trust The Man (2005).
"I've learned how [Moore] works," Freundlich explained, "the same way I learned how Billy works. That might be my forte as a director, hiring people and knowing how to cultivate an environment where they can do their best.
"With Julie, I understand there's this flame," he continued. "Hopefully when you make a movie you can make something alive, like you're making a fire with sticks. It's very delicate until it catches the blaze. With her I know when to stay away and when to go in."
"On the hazard side, as a director sometimes it doesn't really matter what the actor wants, you need something," he admitted. "Being friends and respecting actors so much, the last thing they want to do is play a result. But sometimes the sun is going down and you need a result. The job is to find a way to get there."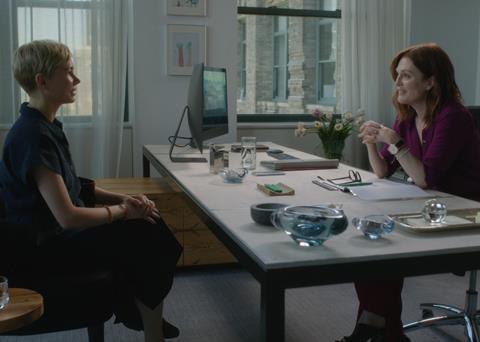 For Moore, the biggest challenge of making After The Wedding were the accommodation arrangements.
"Somebody made a decision we should all share a room – Bart, me and our 16-year-old daughter who was a PA – which was horrible," she revealed, laughing. "Bart loved it because we were all in there. When I'm working on a movie, when you only have a few minutes to be by yourself, sometimes that's the time when you sit there and look at your lines. Our teenage daughter would come in [saying] 'Oh my god, I've been standing up all day, I'm so tired'."
"Maybe on the next one I'll be like, 'I'll have that little honey wagon space, that's for me'. Practically that was the biggest challenge for me, the lack of privacy. But we loved it, driving to work, driving home together."
After The Wedding is an English-language remake of Susanne Bier's Danish film of the same name which was nominated for the foreign-language film Oscar in 2007.
Moore stars as a multimillionaire businesswoman looking to give a large donation to an Indian orphanage on the eve of her daughter's wedding. Crudup plays her husband, a successful New York sculptor and Michelle Williams plays the woman who runs the orphanage.