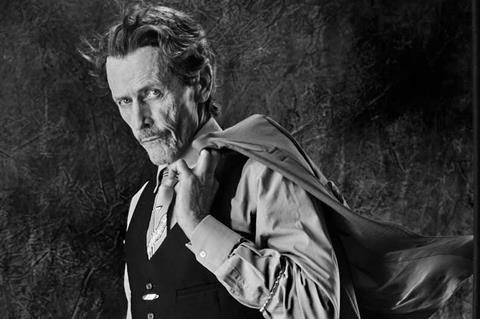 Principal Photography has begun on Canadian firebrand Bruce McDonald's Dreamland as D Films Corp moves further into production in its first project under the recently announced partnership with producer Rob Merilees.
Stephen McHattie (pictured in black and white) stars alongside Juliette Lewis, Tómas Lemarquis and Henry Rollins in the darkly comedic tale about a reluctant hitman who chases his jazz legend doppelganger through a city populated by street urchins, a vampire, and a crime kingpin.
Toronto-based D Films has earmarked a 2018 theatrical release in Canada and Shoreline Entertainment handles international sales.
Production on the Canada-Belgium-Luxembourg project will shoot in Belgium and Luxembourg, and Amber Ripley of Canada's Goodbye Productions is producing with Jesus Gonzalez of Luxembourg's Calach Films, and Sebastian Schelenz of Velvet Films in Belgium.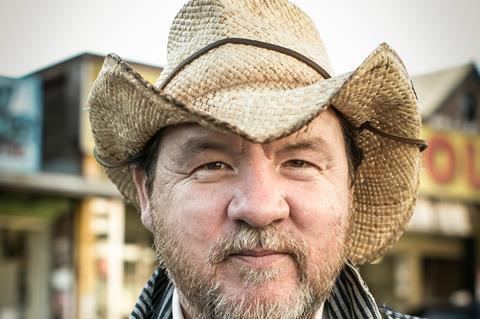 Merilees serves as executive producer on Dreamland with Michael Robson, Jim Sherry, Morris Ruskin and Joseph Chen. Financiers include Telefilm Canada, Film Fund Luxembourg, Fortis Film Fund, Wallimage and BE TV with development support from Telefilm Canada and Creative BC.
"Bruce is a Canadian legend and it's a thrill to be working with him," Ripley said. "Tony and Patrick's script is a masterful combination of darkness and humor and I'm excited to see it brought to life by this amazing cast."
"Once in a while, in this movie game, we connect with people who are stars – and we are inspired to create just the right movie for them. This one is for the great Stephen McHattie," McDonald (pictured) said.