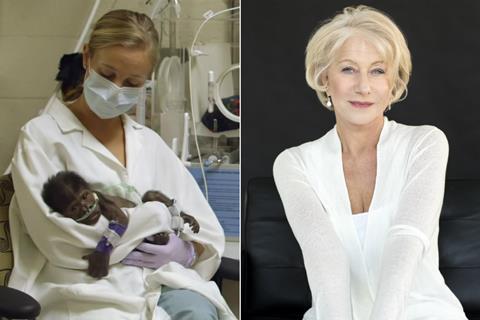 UK sales company Kaleidoscope Film Distribution has boarded worldwide sales on Escape From Extinction, Matthew Brady's documentary about the conservation of endangered animal species.
The film, which is narrated by Helen Mirren, will screen for the first time to buyers at this month's Toronto Film Festival, through Kaleidoscope.
Brady produced the film through MRB Productions, in partnership with North American animal welfare organisation American Humane.
It explores the efforts of zoos and aquariums across North American to preserve over 1 million animal and plant species which are on the verge of disappearing, through a mix of conservation, rescue breeding, and environmental awareness.
Escape From Extinction will feature rare footage of endangered animals, as well as interviews with animal welfare specialists.