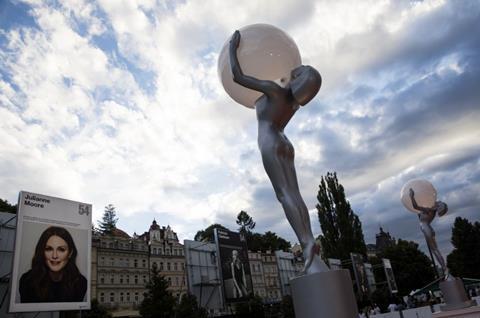 The Karlovy Vary International Film Festival (KVIFF) has been forced to cancel a special four-day event following a second spike in Covid-19 cases across the Czech Republic.
Karlovy Vary IFF 54 ½ was set to run from November 18-21 as an alternative to its usual July edition, which was cancelled as a result of the pandemic.
The physical event had secured 24 titles, including Chloe Zhao's Venice Golden Lion winner Nomadland and Sean Durkin's Sundance title The Nest.
But with the Czech Republic still in the grip of a second lockdown, where cinemas have been closed since October 12, KVIFF organisers have chosen to cancel the slimmed-down event.
"When we announced the special Karlovy Vary IFF 54½, we were met with much enthusiastic feedback," said KVIFF president Jiří Bartoška.
"People were looking forward to visiting Karlovy Vary to see new films at an unusual time of year. We are sorry that we will not be able to hold this event either, but in this era, people's health absolutely takes priority, and I am sure that everyone sees it the same way."
Bartoška added that the festival still planned to host its 55th edition from July 2-10, 2021.
Hosted in the Czech spa town of Karlovy Vary, this was the first year since 1993 that the festival did not take place. In 2019, KVIFF hosted nearly 500 screenings and drew more than 12,500 visitors.