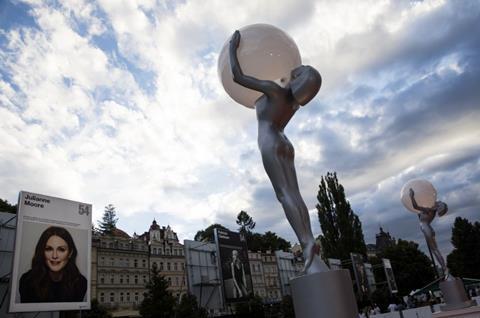 The Karlovy Vary International Film Festival (KVIFF) has replaced its East of the West strand with the new Proxima competition.
Proxima will be open to projects from around the world and aims to showcase "upcoming filmmakers and adventurous works by renowned auteurs". This is a change from East of the West, which was open to first and second features from Central and Eastern Europe, and the Balkans.
"East of the West… was established in the 1990s with the aim to aid filmmakers from the former Eastern bloc to emerge out of the region's politically indoctrinated isolation, an isolation that existed on both institutional and psychological levels," said KVIFF artistic director Karel Och. "Now that the festival is confident with the mission have been accomplished, it is crucial to consider and contextualize the region from a global perspective."
He added that both KVIFF's main Crystal Globe competition and Proxima will still be focused on showcasing the "most envelope-pushing cinema from Central and Eastern Europe".
Since its conversion to a competition in 2005, East of the West has showcased films from the likes of Tomasz Wasilewski, Kristina Buozyte, Ivan Tverdovskiy, Rusudan Glurjidze, Lili Horvath, Ivan Ikic and Mariam Khatchvani.
KVIFF's Eastern Promises, the festival's industry platform for film professionals, will maintain the focus on the projects from Central and Eastern Europe, the Balkans, former Soviet Union countries, the Middle East and North Africa.