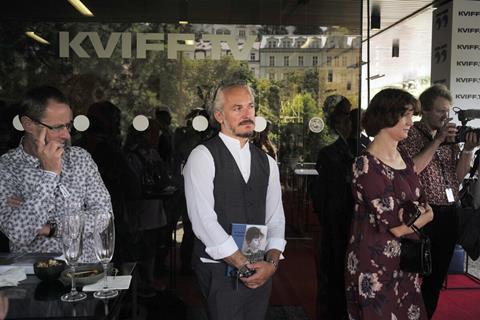 A "presumption of innocence" convinced Karlovy Vary International Film Festival (KVIFF) to honour controversial US actor-producer Johnny Depp at its 55th edition, according to artistic director Karel Och.
The festival is one of several late summer and autumn European events paying tribute to Depp, who will arrive in Karlovy Vary tomorrow (August 26). He will present screenings of Julien Temple's Crock Of Gold: A Few Rounds With Shane MacGowan and Andrew Levitas' Minamata, the latter of which he stars in and both of which he produced.
"We're convinced that there is something called 'presumption of innocence' that should be respected," says Och, regarding allegations of domestic abuse by Depp's ex-wife Amber Heard.
Depp has been neither charged nor convicted of any violent crime against Heard; however in November 2020 the UK's High Court of Justice ruled that 12 of 14 incidents of violence claimed by Heard were "substantially true", leading to Depp stepping down from Warner Bros' Fantastic Beasts franchise. He was then refused permission to appeal on the basis he had "no real prospect of success".
"If you enter certain discussions without thinking about the presumption of innocence, you can take it way too far, to a place which has nothing in common with why we're inviting the person," says Och. "We're happy to have such a huge star in the festival, but he comes as a filmmaker, to support his work."
Regarding Depp's ongoing legal issues, Och says, "It has its own pace, but until it is resolved we will not engage in those conversations, which are semi-gossipy."
Pushed on what a resolution would look like – whether it might have the form of a conviction in a Czech or US court – Och says "it's a very complex agenda to speculate."
Och outlined the process through which Depp's attendance was secured. The artistic director and executive director Krystof Mucha have been making twice-yearly trips to the US for a couple of weeks at a time to promote the festival and secure high-profile guests; the pair have done "about 800 meetings" over the past 16 years, with Depp having been a target across that time.
On this occasion the festival approached HanWay Films, which is selling both Crock Of Gold and Minamata, with the sales agent confirming Depp's availability and keenness to come in July. As well as introducing the two films, Depp will meet fans on the red carpet outside the festival's main Hotel Thermal venue. Och expects he will attend a private dinner in his honour that is given for all high-profile guests; negotiations for a press conference are still ongoing.
Depp's attendance in the context of the controversy was not discussed with the festival's board, the artistic director revealed.
Date change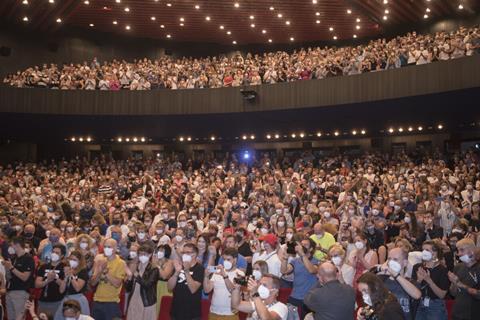 This year's festival takes place in a late August slot, seven weeks after the event's typical late June-early July home.
Communication with other festivals has been key to navigating a busier-than-usual festival calendar. Och discussed the move with festival heads at Venice, Locarno and Cluj among others before confirming the new dates, "just so they don't feel we're trying to invade the space they've been having for years."
He can't fully confirm a return to the normal dates for next year's event, but says "in our hearts and minds we are back at the beginning of July, unless something really complicated happens."
This year's Eastern Promises industry programme ran online in advance of the in-person event; the festival was conscious of film professionals' reduced desire to travel, as well as the complicated logistics.
"I went to three or four places during the spring, and every time I went to the airport I couldn't wait to be back [home] already," says Och. "You know industry people might want to travel less, so you don't want to lose the appeal for them. At the same time, [the online format] allows you to reach those who wouldn't have come anyway."
To fill the void left by last year's cancelled festival, KVIFF has developed its own VoD platform, KVIFF.TV, which had a soft launch in the spring, ahead of a full debut this autumn. Last July the festival chose 16 films which would have screened at the 2020 event, and released them simultaneously in 96 cinemas across the Czech Republic at a rate of two per day across the festival's typical eight-day run. Festival representatives were present at 41 of the venues.
The releases secured a combined 37,000 physical admissions – "not bad in the middle of Covid" – and will look to repeat such a release format outside of the main festival. "That's our idea of a hybrid," says Och – "not online-physical, but on-site and annual."
The 125 titles on this year's programme is around 25 down on the usual number, a decision that was made in case cinemas could not be at full capacity, to allow each film to screen multiple times. As it happens, Czech regulations allow 100% capacity screenings; while the festival's own Covid protection measures, including 'Covid-free' wristbands, have worked so far, with zero positive cases recorded on the opening weekend.
In this year's programme, Och is proud to have secured the world premiere of Philip Barantini's UK drama Boiling Point, which debuted on Monday in the Crystal Globe competition. "It's not always easy to find a world premiere that we love, coming from a production country which is known as a big one for film – I'm talking about the UK, France, Italy," he says.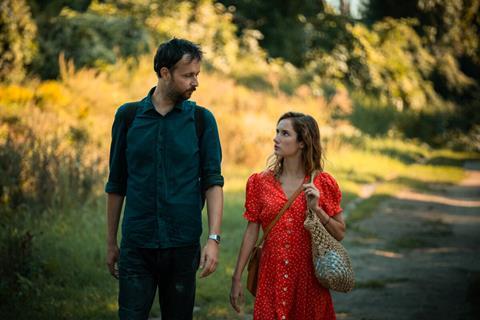 Equally though, the director is keen to highlight "a new generation" of Czech directors at the festival who are on their second or third feature, including Slovenian-born Olmo Omerzu as one of three Czechs in Crystal Globe Competition, with Bird Atlas; and Jan Foukal with romantic drama Two Ships in the East of the West competition. It is their ability to collaborate that has raised this group's films, Och says. "It's what was valid in the 1960s – the success of your friend is an opportunity for you."
As for Och himself, he is enjoying his role "more than ever", in his 20th year at the festival and 10th edition as artistic director. The credit goes to his colleagues, he says. "If the team is strong and tight, then it translates outside and the visitors can feel it.
"They want to become part of it, because It's charming and fascinating to see a bunch of people who work 24/7, and they look happy about their jobs."