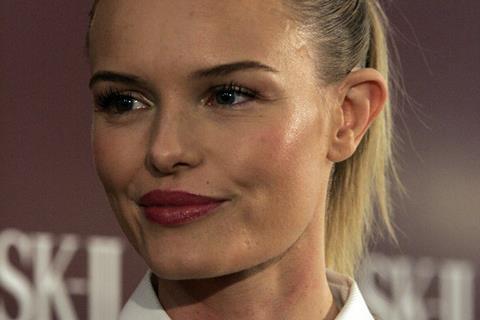 Kate Bosworth will play Sharon Tate for Michael Polish in the drama Tate, which Myriad Pictures is introducing to Cannes buyers this week.
Santa Monica-based Myriad is financing and producing the project, and Bosworth and Polish will co-produce through their Make Pictures Productions.
Principal photography is set to commence later this year in Budapest. Tate aims to switch the focus from Tate's tragic death 50 years ago to exploring her life's contributions.
The film will chronicle Tate from her early days as a Texas beauty queen, to her work in film and fashion, her status as 1960s 'It' girl, and her relationships. She was married to Roman Polanski and was carrying his child when she was murdered by followers of cult leader Charles Manson in August 1969.
Polish and William Day Frank wrote the screenplay. Individual producers on Tate are Bosworth, Polish, Nick Phillips, and Myriad chief Kirk D'Amico.
"Michael Polish's script is a compelling portrait of a gifted and talented actress," said D'Amico. "This film will celebrate Sharon Tate's extraordinary life as it intersected with the turbulent sixties, especially in fashion, film and music."
Polish added, "This film will explore the life of Sharon Tate including her complicated but romantic relationship with her husband Roman Polanski. We are very grateful to have the opportunity bringing this script to life in a deeply personal manner including many details that have never been publicly shared until now."
Myriad Pictures' sales slate include Julia Hart's supernatural thriller Fast Color starring Gugu Mbatha-Raw, and Claudia Meyers' fantasy Above The Shadows with Olivia Thirlby. Company credits include Margin Call, The Disappearance Of Eleanor Rigby, and The Last Word.