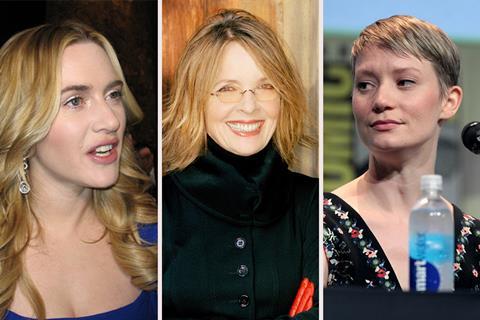 Kate Winslet, Diane Keaton and Mia Wasikowska are set to star in a remake of the 2014 Danish film Silent Heart for Millennium Films.
The project, titled Blackbird, is directed by Roger Michell (Notting Hill) and written by the original film's screenwriter Christian Torpe.
Producers are Sherryl Clark and Millennium's David Bernardi. Exec producers are Avi Lerner, Trevor Short, Boaz Davidson, Jeffrey Greenstein and Jonathan Yunger for Millennium.
The film, which starts shooting this August in London, centres on three generations of a family who gather over a weekend. The sisters (Winslet and Wasikowska) have accepted their terminally-ill mother's (Keaton) desire to die before her disease worsens; but, as the weekend progresses, their mother's decision becomes harder and harder to deal with, and old conflicts come to the surface.
The 2014 original played in competition at San Sebastian.
This story was first reported in The Daily Mail.