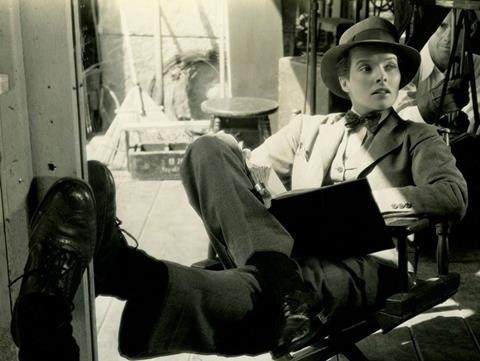 UK production outfit Salon Pictures has commenced principal photography on Lorna Tucker's feature documentary Call Me Kate, chronicling the life of US actress Katharine 'Kate' Hepburn.
The documentary combines new and archive footage, with the shoot taking place in the US in Connecticut and New York, and in London.
London-based Abacus Media Rights is handling worldwide sales with financing from Head Gear Films. Abacus has taken over from Embankment, which initially boarded sales in 2020.
The film has pre-sold to Netflix for the US and Canada, Sky in the UK and Italy and Lucky Dogs in Scandinavia, and is slated for a spring 2023 release, to mark the 20th anniversary of Hepburn's death.
Tucker's previous credits include Sundance premiere Westwood: Punk, Icon, Activist. Call Me Kate is produced by Nick Taussig of Salon Pictures, the production outfit behind McQueen, Audrey and Killing Escobar.
The documentary aims to shine a light on the difficult reality of life for Hepburn, the fiercely private star of films including 1938's Bringing Up Baby, 1951's The African Queen and 1940's The Philadelphia Story. Hepburn remains the actress with the most Academy Award wins of all time.
Tucker said: "I so wanted to make this, because it is a film for the outcasts, the misfits, the girls and boys uncomfortable in their own skin, who don't conform with traditional expectations. It is the universal story of how — like Kate — we must be true to ourselves, not the forces that shape us."