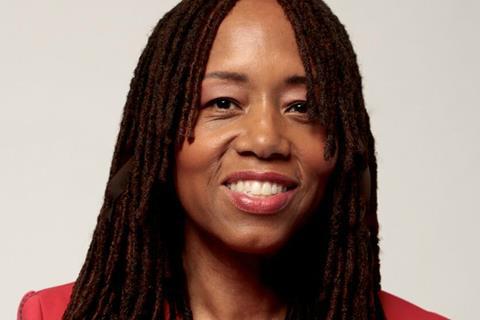 Kathryn Busby has been elected chair of the board at BAFTA LA as the group announced election results on Tuesday (10).
The senior vice-president of development at Sony Pictures Television Networks will commence her new post on January 1 2019, and succeeds Kieran Breen, the president of international marketing at 20th Century Fox International who has reached his term limit but will continue as a trustee.
Karl Stewart, president and co-founder of 1TwentyFour, takes on Busby's previous role of deputy chair of the board.
Other new additions to the board commencing in their new roles on January 1 are film and entertainment strategist Louise Chater, actor-producer Alexa Jago, scripted TV agent and partner at WME Melissa Myers, and vice-president of Original Series at Netflix Nina Wolarsky.
They will join incumbent members Phil Cross, Gary Goldberger, Adam Bialow, Tara Halloran, Sandro Monetti, and Roy Taylor. Beverly Ward and Chris Rice join Breen as fellow members who have reached their term limit.
"It is an absolute privilege and honor to serve as the new Chair of the Board for BAFTA Los Angeles," said Busby about her new position at BAFTA Los Angeles. "I am looking forward to working with the members of the Board and Staff in LA, and our colleagues around the world to further BAFTA's mission in North America."
BAFTA Los Angeles board works alongside BAFTA New York board chaired by Arianna Bocco and the BAFTA board chaired by Pippa Harris.