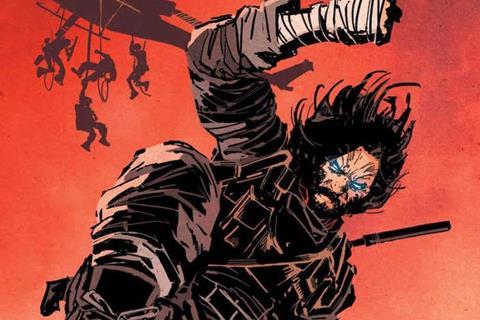 Keanu Reeves and Netflix are partnering on a live-action feature and anime series spin-off based on the BRZRKR 12-issue comic book series created by Reeves.
The saga centres on the 80,000-year fight waged by a half-man, half-god known as B who finally gets a chance to learn about his violent existence when he agrees to carry out dangerous missions for the US government.
Reeves co-wrote the comic book with Matt Kindt and is producing the feature with Ross Richie and Stephen Christy for BRZRKR publisher BOOM! Studios, and Stephen Hamel for Company Films. Adam Yoelin of BOOM! is executive producer.
The anime series will further expand the BRZRKR universe by exploring different elements of the story and Reeves will reprise his role and voice the character of B.
Reeves recently completed production on Matrix 4 which is scheduled to be released later this year. He is set to begin production this spring on John Wick 4.
BOOM! Studios has a first-look deal for live action and animated television series with Netflix.