UK distributor Dogwoof is pioneering a new "pay what you can" release for Louise Osmond's feature documentary about British filmmaker Ken Loach.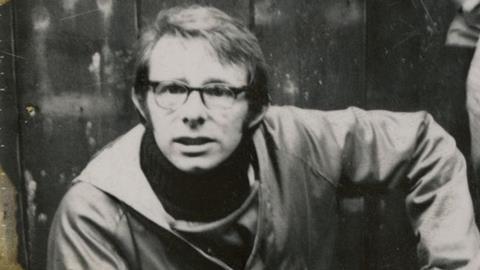 Versus: The Life And Films Of Ken Loach is released in conventional fashion in the UK tomorrow (June 3).
But, on Sunday afternoon, there will be screenings at more 40 sites at which admission will be on a first come, first served basis - and for which spectators can pay what they see fit. Loach and his collaborators will attend screenings around the country.
Live comedy, music and theatre shows have tried out the pay-what-you-decide model in the past but it is believed this is the first time cinemas have attempted such a scheme.
"It felt like it was worth trying it out in our industry, the film business, and this seemed a very fitting film to do it with," said Oli Harbottle, head of distribution at Dogwoof.
"Our desire is to make this film as widely as possible and to bring in audiences who might usually feel priced out of the cinema going experience - people on low incomes and for whom cinema can be an expensive experience. That is very much in keeping with Ken's body of work."
The British Film Institute (BFI) has supported the initiative and both the producers and financiers of the documentary are reportedly "happy with the concept".
Loach will be at the Watershed in Bristol for a Q&A following a screening. Loach's regular producer, Rebecca O'Brien, will be at The Gate in Notting Hill, Louise Osmond will be at the BFI Southbank, Loach's writer collaborator Paul Laverty will be in Edinburgh and Hayley Squires, star of Loach's recent Palme D'Or winner I, Daniel Blake, will also be at Curzon Canterbury.
Tickets are not available to book online in advance. Dogwoof has sent secure collection boxes to the cinemas involved. The film will be screening at Picturehouse, Curzon and other independent sites throughout the country. There are no recommendations as to what spectators should pay - the decision will be entirely up to them.
Early next week, Dogwoof will take hold of the collection boxes, count the receipts and report the results to Rentrak.
"We will look at the box office figures for each sites…we will work out if box office is in line if what it would typically be if the pricing was normal," added Harbottle.
"More importantly, we are doing exit polling at half a dozen sites. We want to get a sense of whether this has brought in new audiences."