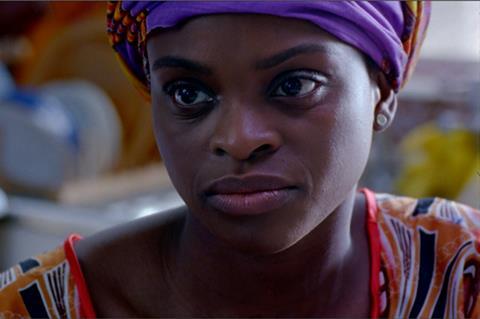 UK director Myriam Raja's The Third Sorrow, the story of a Nigerian immigrant and single mother who is preparing for her daughter's "cutting" ceremony, has won the 16 Days 16 Films short film initative run by UK producer and distributor Modern Films and the France-based Kering Foundation.
16 Days 16 Films is aimed at filmmakers identifying as women, addressing issues around gender, inequality and discriminatin with a particular focus on the subject of gender-based abuse.
Nearly 150 submissions were received from France, Italy and the UK, all 25 minutes or under.
Raja wins a cash prize of £1,000 and will now have the opportunity to create a new public service announcement for the national awareness campaign UK Says No More, which works to raise the level of debate around issues of sexual violence and domestic abuse.
The runners-up were Kedamono, directed by Antonella Fabiano and Chiara Speziale, and Waves directed by Jessie Ayles, who win £500 each.
Bafta-winning actress Thandie Newton, Proxima co-writer-director Alice Winocour and Doctor Who star Jodie Whittaker were among the jury members.
The 16 films by the finalists each streamed for one day from November 25 to December 10 through the social channels of Modern Films and the Kering Foundation, the corporate foundation of the Kering group, chaired by François-Henri Pinault that combats violence against women. The films were also shared by NGOs Chayn Italia and En avant toute(s) in France as well as UK Says No More.
The initiative was launched last year by Eve Gabereau's UK distribution and production banner Modern Films in partnership with the national campaign UK Says No More. It is run in-house by communications director Ginta Gelvan and producer Johanna von Fischer, founding member and former director of the BIFAs.
It was inspired by 16 Days of Activism Against Gender-based Violence, which has run annually since 1991 between the International Day for the Elimination of Violence Against Women and International Human Rights Day.
The other jury members included Kering Foundation executive director Celine Bonnaire, Modern Films creative director Betty Aldous, broadcaster Edith Bowman, Obscured Pictures head of special projects Julie La'Bassiere, Elle France editor -in- chief Katell Pouliquen, UKSNM partnerships manager Sarah D'Angelis, and advocate and activist Marai Larasi.
The winners were announced at an awards ceremony in London this evening (December 16).