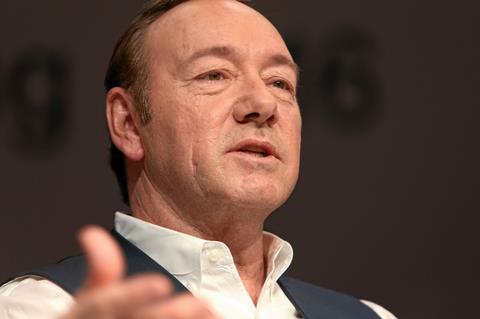 Disgraced actor Kevin Spacey appeared in a Massachusetts court on Monday (7) and remained quiet as his lawyers entered a not guilty plea in connection with an indecent assault and battery charge.
Spacey, 59, is accused of groping a then teenage boy at the Club Car restaurant and bar in Nantucket, Massachusetts, in 2016. If convicted he would face up to five years in prison and would have to register as a sex offender.
A judge ordered him to attend Monday's hearing after his legal team argued his presence at the hearing would "amplify" negative publicity. A pre-trial hearing has been set for March 4.
The judge in Nantucket on Monday said the actor would not need to appear at the March 4 hearing, although he stipulated he should be contactable by phone. Spacey must also stay away from the complainant and his family.
The court agreed that the young man's mobile phone information up to six months after the alleged incident should be preserved after Spacey's lawyers argued it was likely to contain crucial evidence.
When news of the felony charge broke last month, Spacey appeared the same day in a video in which he addressed the camera in character as Frank Underwood, the Machiavellian former US president on House Of Cards.
Netflix fired Spacey from the show in late 2017 in light of multiple allegations, and explained his absence at the start of Season 6, which debuted in November, by saying Underwood had died.
In the post, titled 'Let Me Be Frank', Spacey said, "[M]y confidence grows each day that soon enough you will know the full truth.
"Of course some believed everything," he said, "They're just waiting with bated breath to hear me confess it all. They're just dying to hear me say that everything was true and I got what I deserved.
"You wouldn't believe the worst without evidence, would you? You wouldn't rush to judgment without facts, would you? Did you?
"I can promise you this," he went on, "If I didn't pay the price for the things we both know I did, I'm certainly not going to pay the price for the things I didn't do.