Kew Media Group has acquired world sales rights to Kevin Chicken's dark thriller Perfect Skin.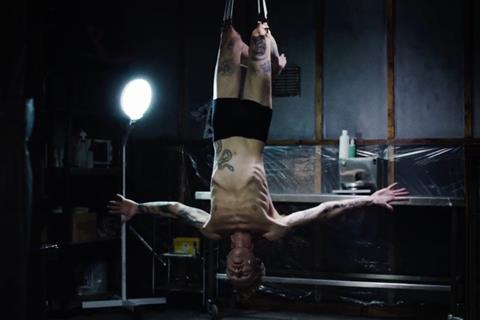 The film stars Richard Brake (Game Of Thrones), Natalia Kostrzewa (The Cured) and Jo Woodcock (Dorian Grey) in a story that delves into the culture of tattooing and body modification.
In the film, Katia (Kostrzewa), a young Polish woman adrift in London, meets Bob (Brake), an American tattoo artist. Katia is drawn to his mysterious aura and the taboo culture of body modification, but Bob has a dark, secret desire to leave his mark on the world and little does Katia know that her fascination with him will put her life in danger.
Perfect Skin was produced by Fiona Campbell and Cordelia Plunket.
Kew Media's EVP of Sales, Jonathan Ford, will introduce the film to buyers and show promo footage at the upcoming European Film Market (EFM) in Berlin.
Currently in post-production, the film will feature music from Liam Howlett of The Prodigy fame.
Ford said: "The look, the sound, the premise and the world this story takes us in will both fascinate and stir audiences equally. We're really excited to be working with Kevin, Fiona, Cordelia and the team on such a bold and original film."
Kew Media's EFM slate also features murder mystery comedy Bees Make Honey starring Alice Eve; comedy An Actor Prepares starring Jeremy Irons and Jack Huston; the Lorenzo di Bonaventura-produced sci-fi epic Higher Power; sci-fi mystery Origin Unknown starring Katee Sackhoff; elevated sci-fi film 2067 from Seth Larney; and Maria Callas biopic Callas & Onassis, starring Noomi Rapace with Niki Caro directing.