EXCLUSIVE: Unigram slate includes Kill Your Friends TV spin-off and Shazam film.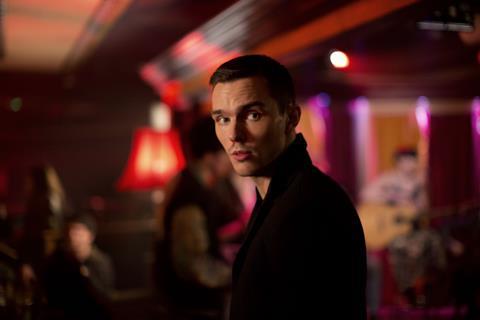 Kill Your Friends producer Gregor Cameron and Grammy-nominated songwriter Amanda Ghost, former president of Epic Records, are re-teaming with billionaire financier and Warner Music owner Len Blavatnik's Access Industries (AI) to launch UK production outfit Unigram.
Partners Cameron and Ghost - the latter was also an executive producer on AI-backed Kill Your Friends - will oversee London-based outfit Unigram, which will concentrate on music-oriented film, TV and multi-media projects.
AI will back the new venture and have a first-look at new projects on the slate.
The company is currently working with Tim Reid (Peter Kay's Car Share) and Dhiraj Mukherjee, one of the founders of music app Shazam, on a feature about the history of the app, best known for its music identification capabilities.
Unigram is also in development on a Kill Your Friends TV spin-off set in the present day.
Former TV producer Cameron (Katy Brand's Big Ass Show) produced Owen Harris' Kill Your Friends, starring Nicholas Hoult as an A&R man working at the height of the Britpop scene in the 1990s, with AI and Altitude Film Entertainment.
The film will receive its North American premiere at TIFF today (Sept 12).
Ghost, a six-time Grammy-nominated songwriter whose songs have featured in films including Fifty Shades Of Grey, has previously collaborated with singers including John Legend, Beyonce and Florence Welch.
The music executive said: "Combining the artistic and commercial power of music and film is not a new concept, but in today's multifaceted and ever-changing music industry, the opportunity to join forces with other platforms within the media is now an exciting prospect.
"Alongside exploring and revisiting existing catalogues, original music will be developed and produced utilising both marquee writers and producers in executive production roles, and a network of established songwriters to create musical content that will live inside and alongside the projects."
Cameron added: "Our Shazam project is the story of an incredible era when the music business and the rest of the world changed forever.
"It's a great example of where we want to be, at the cross-section of music, film and new media. We're delighted to be partnering with Tim and Dhiraj on such an exciting next chapter for Unigram."
USSR-born British businessman Blavatnik was named Britain's richest man in 2015.