Kim Ki-duk's One on One is to open the Venice Film Festival's independantly run Venice Days section.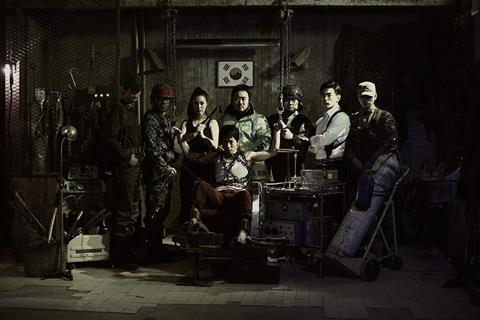 The 11th edition of Venice Days, which runs from Aug 27 to Sept 6, will open with the international premiere of One on One, which was released in South Korea on May 22 under its original title Il-dae-il.
It marks the 20th film of South Korean filmmaker Kim Ki-duk and follows Moebius, which premiered at last year's Venice Film Festval.
One on One centres on the kidnap, rape and murder of a female student. Seven members of the Shadows Sect stalk the seven people suspected of committing the crime, hunting down the killer.
Starring South Korean star Ma Dong-seok (The Good, the Bad, the Weird) as the leader of the Shadows, as well as Kim Yeong-min, the film will open the independent sidebar on Aug 27.
"We are very honored that Kim Ki-duk and his producers have chosen our showcase," said Venice Days head Giorgio Gosetti.
"His films, as extreme as they get, nicely represent the spirit of our section, which rewards courage and creativity. And we also consider the director a 'friend of the family' after he opted to celebrate his Golden Lion for Pieta at our own Villa degli Autori."
Speaking about the film, the director said: "It's a movie about a country where I live, South Korea. whether you like the way the movie turns out or not, if you don't feel murdered, then don't watch the movie.
"I made it so some people would understand. Otherwise there would be no point. This is what we are now."