Life of Danish-American comedian Borge set for the big screen treatment.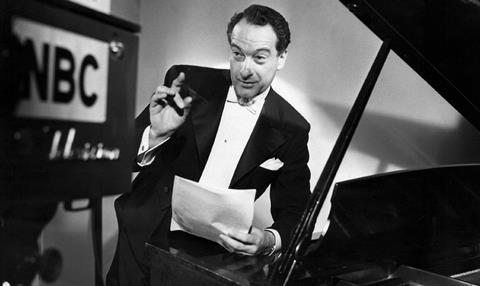 Danish Producer Kim Magnusson (Men & Chicken) is working with writer-producer duo Mette Lisby and Jesper Baehrenz to produce a feature film and TV series about the life of comedian Victor Borge.
The Borge family have granted rights to his story.
"The vision for the movie and TV-series presented to us by these three filmmakers is compelling. It aligns perfectly with our father's spirit, amazing life and remarkable career. We are thrilled to give our full support to this project," said Frederikke, youngest daughter of Borge.
She and her four siblings will all open their private archives and share personal stories of their father.
Magnusson said: "When Mette and Jesper approached me with their creative idea for Borge I felt, here was a beautiful project that could finally tell us all the story of one of the most important Danes around the world. Now that we've got his whole family on board to support the project and give us access to never-before-seen material about Victor Borge, I think we have the fundamentals to create an amazing project."
Danish-born Borge was a conductor and pianist who achieved great popularity in radio and television in the US and Europe.
He was lovingly referred to as the Clown Prince of Denmark and was crowned The King of Comedy by the New York Times.
Magnusson, whose feature credits include Men & Chicken and The King of Ping Pong, also produced this year's live action short Oscar nominee Silent Nights, directed by Aske Bang, and has two previous Oscar wins under his belt for shorts Helium and Election Night.