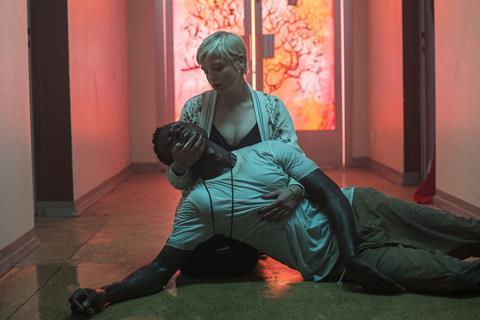 Kino Lorber, scouring the Berlinale for potential acquisitions, has announced a North American deal on Burhan Qurbani's 2020 Berlinale hit Berlin Alexanderplatz.
The film stars Welket Bungué as an undocumented African immigrant who struggles to make a new life for himself in Berlin.
Without papers, a work permit, and limited options to make money, the man gets an offer from a psychopathic gangster as his life begins to spiral out of control.
Berlin Alexanderplatz won best film and best actor at 2020 Stockholm International Film Festival, among others, and is a fresh retelling of Alfred Döblin's 1929 novel of the same name. Rainer Werner Fassbinder directed a 15-hour mini-series in 1980.
Kino Lorber president and CEO Richard Lorber negotiated the deal with Beta Film CEO Dirk Schürhoff and will release the film this month followed by a VoD debut on Kino Now and home video.
Berlin Alexanderplatz joins a new slate of award-winning German cinema created by Kino Lorber and the German Film Office called KINO! Germany NOW! Film writer and curator Alissa Simon is curating the line-up that launches in spring.
"Berlin Alexanderplatz confounds any expectations of a Fassbinder remake," said Lorber. "It stands on its own as a fully re-imagined contemporary interpretation of Doblin's book and is, plain and simple, a powerhouse that will electrify audiences. With its settings and characters that keep throwing off sparks, North American audiences will soon discover a thrilling cinematic inferno."