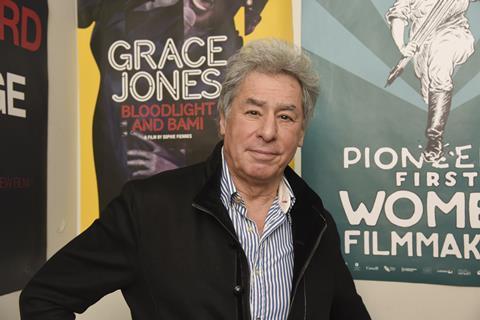 Kino Lorber has signed a multi-year strategic distribution and acquisition agreement with Milestone Films, the New York-based company renowned for restoring and distributing classics such as Mikhail Kalatozov's I Am Cuba.
Under the pact Kino Lorber gets exclusive US and international distribution rights to Milestone's library of more than 150 titles and all its future restorations and acquisitions under the Milestone Films In Association With Kino Lorber label.
Husband-and-wife partners Dennis Doros and Amy Heller founded Milestone in 1990 and have over the past three decades specialised in working on cinema classics, documentaries, and rediscovered independent films by female, African American, LGBTQ+, and other diverse communities.
Its restoration work has included partnerships with the Academy Film Archive to restore and preserve Shirley Clarke's Portrait Of Jason; with Ross Lipman and UCLA Film Archive on Killer Of Sheep, The Exiles, and Word Is Out; with Amsterdam's Eye Filmmuseum on Beyond The Rocks, Shoes, and Filibus; with the National Museum of African American History and Culture on Say Amen, Somebody; and with Metropolis Post on the 4K restoration of I Am Cuba.
Among Kino Lorber's planned re-releases and educational titles on digital platforms and home video are: Lionel Rogosin's On The Bowery and Come Back Africa; Kent Mackenzie's The Exiles; Kathleen Collins' Losing Ground; Marcel Ophuls' The Sorrow And The Pity; and LGBTQ+ documentaries by Jeffrey Friedman and Rob Epstein such as Paragraph 175 and the Oscar-winning Common Threads: Stories From The Quilt.
Heller said, "We started Milestone Films shortly after our wedding in 1990 and for the last 31 years the company has been a labour of love and marriage. Now, we look forward to a new and happy union with our friends at Kino Lorber. We feel sure that, as in any good partnership, both parties complement and strengthen one another.
"The crack team of distribution and marketing experts at Kino Lorber will get the films in the Milestone collection before new and larger audiences. And we look forward to continuing our efforts to rediscover, research, and restore films that have been lost or overlooked."
Kino Lorber president and CEO Richard Lorber added, "The paths of Milestone and Kino have intertwined for many years, going back to our early days when Dennis was our head of non-theatrical sales and restorations and Amy worked for our now Zeitgeist partner Nancy Gerstman.
"It's immensely gratifying to me that we can engage our business with these two true cinema heroes. Combining our resources, energies and vision with them in a new media era will assure the enduring value of their brilliant cinematic curation and find new audiences for their films through our broader distribution reach."
Doros currently serves as president of the Association of Moving Image Archivists.