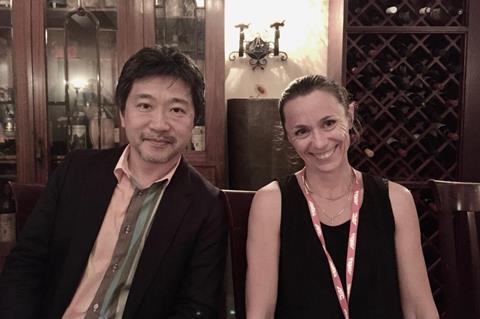 Clemence Taillandier has joined Kino Lorber as director of theatrical sales after working for the past year as a virtual cinema consultant and theatrical booker.
Taillandier brings close to 20 years of experience in arthouse film distribution and audience development, booking and promotion, and has worked in theatrical sales and bookings for boutique distributors such as Zeitgeist Films, Film Movement, Music Box Films, and Good Deed Entertainment.
She reports to Kino Lorber senior VP theatrical, non-theatrical distribution and acquisitions Wendy Lidell.
Taillandier's recent role in virtual cinema consultancy dovetails with Kino Lorber's status as one of the pioneers in the field.
Lidell said, "I couldn't be more pleased to welcome Clemence Taillandier to our theatrical team. Her depth of experience and strong exhibitor relationships will raise our game to a whole new level."
Taillandier added, "It's always been my passion to provide audiences with thought-provoking and alternative voices in films and I'm eager to bring my passion, energy and experience to Kino Lorber, a distributor I've admired for many years, whose films are creative, diverse and progressive. "
Kino Lorber recently released Gotham Award-winning Fernanda Valadez' Identifying Features, Shatara Michelle Ford's debut feature Test Pattern, and the re-release of the 4K restoration of Francine Parker's F.T.A. with Jane Fonda.
It will open Chris McKim's Wojnarowicz: F*ck You F*ggot F*cker on March 15.