Separately, Tribeca selections Elián goes to Gravitas Ventures while From The Ashes lands at National Geographic. Factory 25 takes Tribeca 2016 entry Icaros: A Vision.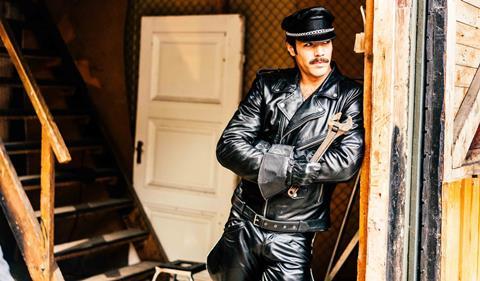 Kino Lorber has acquired all North American rights to Tom Of Finland, Dome Karukoski's biopic about the life and work of Finnish artist and gay icon Touko Laaksonen.

Laaksonen was a pioneer in postwar erotic art whose work inspired the early days of the gay liberation movement and became a symbol for generations of LGBTQ people worldwide.
Pekka Strang, Lauri Tilkanen, Jessica Grabowsky, Taisto Oksanen, Seumas Sargent, Jakob Oftebro and Niklas Hogner star in the Helsinki Film production.
The film's screenwriter Aleksi Bardy produced alongside Miia Haavisto and Annika Sucksdorff of Helsinki Film.
Gunnar Carlsson of Anagram Väst in Sweden, Miriam Nørgaard of Fridthjof Film in Denmark, and Ingvar Thordarson and Sophie Mahlo of Neutrinos Productions Germany were co-producers, in collaboration with Mike Downey and Sam Taylor of Film and Music Entertainment UK.

Tom Of Finland premiered at the Goteborg Film Festival in February and went on to gross $1m in Finland. It will receive its North American premiere at the Tribeca Film festival.
Kino Lorber CEO Richard Lorber negotiated the deal with Potagonist Pictures head of worldwide sales Vanessa Saal.
Gravitas Ventures has acquired US theatrical, digital, and video rights from Content Media Corporation to Tribeca selection Elián, based on the true story of the custody battle for five-year-old Cuban boy Elián González that became an international affair. Ross McDonnell and Tim Golden co-directed, and Alex Gibney and his company Jigsaw Productions served as executive producers with Amy Entelis of CNN Films, which will be the worldwide broadcast and mobile premiere presenter and the exclusive presenter for US and Canadian TV. Amazon Prime has exclusive US streaming rights.
National Geographic Documentary Films has picked up RadicalMedia's Tribeca selection From The Ashes. Michael Bonfiglio directed the film about the coal industry legacy. Sidney Beaumont produced and Joe Berlinger served as executive producer. The film will get a limited theatrical release this summer and air globally on National Geographic in 171 countries and 45 languages later in 2017.
Factory 25 has acquired worldwide rights to Tribeca 2016 selection Icaros: A Vision by Leonor Caraballo and Matteo Norzi, which takes place against the backdrop of shaman rituals. Factory 25 will premiere the film theatrically in New York on May 19, followed by a national theatrical rollout.