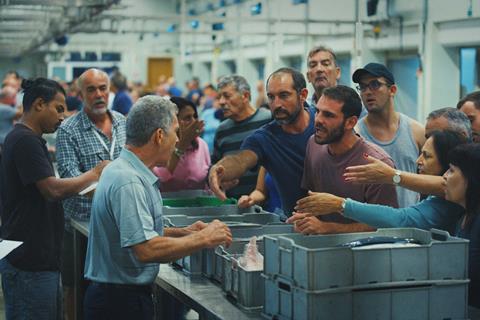 Kino Lorber has acquired North American rights to Alex Camilleri's Luzzu, one of the more acclaimed titles to premiere at Sundance in January.
Memento International has licensed the film for the UK (Peccadillo), France (Epicentre), China (Hugoeast), Spain (Wanda), Scandinavia (Edge), Portugal (Legendmain), Greece (Weirdwave), former Yugoslavia (Kino Mediteran), and Eastern Europe (HBO).
Luzzu stars professional and non-professional actors, and garnered the festival's special jury award for best actor for Jesmark Scicluna, who plays a Maltese fisherman forced into an illicit black-market fishing operation to provide for his wife and newborn son.
Kino Lorber plans to release the film later this year after SVP Wendy Lidell negotiated the acquisition with Mathieu Delaunay, head of sales at Memento International on behalf of the filmmakers.