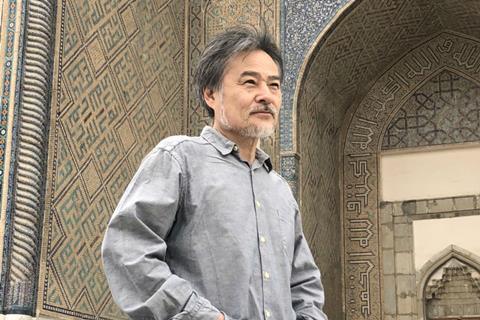 Japanese filmmaker Kiyoshi Kurosawa is gearing up to shoot Japan-Uzbek co-production To The Ends Of The Earth (working title) in Uzbekistan.
The award-winning director is currently scouting locations for the film, which will shoot entirely in the Central Asian country in April and May. It will feature a Japanese and Uzbek cast to be announced in May when production has already started.
Based on an original screenplay by Kurosawa, the film tells the story of a young Japanese woman who finds her cautious and inward-looking nature tested when she travels to Uzbekistan to shoot a travel variety show.
The film is being co-produced by Eiko Mizuno-Gray and Jason Gray of Tokyo-based Loaded Films and Toshikazu Nishigaya of Tokyo Theatres, along with Uzbekistan's national cinema agency Uzbekkino. Tokyo Theatres will also handle Japanese distribution.
Backed by Japan's King Records and Uzbekistan's Ministry of Tourism, the film commemorates 25 years of diplomatic relations between the two countries and the 70th anniversary of Tashkent's Navoi Theater, which was partly constructed by Japanese soldiers after the Second World War.
Kurosawa said: "The once-great Timurid Empire has fascinated me for decades. Today, the nation of Uzbekistan exists in the very same part of the world. Now I'm going to shoot a film in the middle of the Silk Road with a cast and crew I admire very much, and a theme which is personal to me."
Aziz Abdukhakimov, chairman of the Republic of Uzbekistan's committee for Tourism Development, said: "The fact that a director such as Kiyoshi Kurosawa has a strong interest in our country and will film a whole production here makes me very pleased…My hope is that this movie will deepen our friendship and inspire people to discover both modern Uzbekistan and its rich history."